Politics
Students: What do you think about the Black Lives Matter protests?
Many of the front line protestors are young activists. What is your reaction to the events that followed George Floyd's death?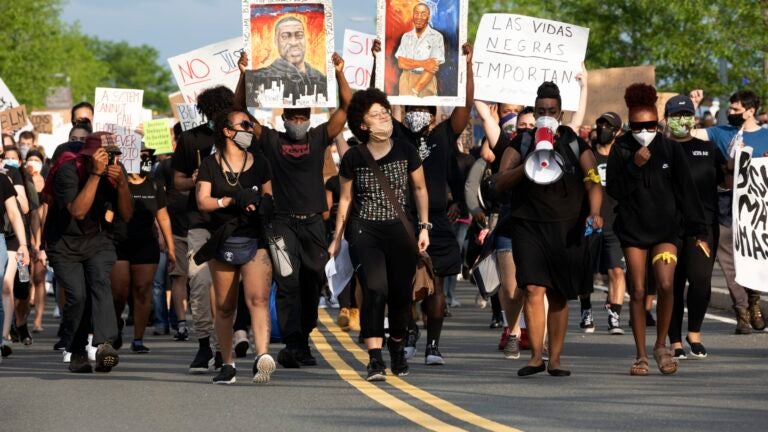 Since the death of George Floyd on May 25, protests across the country have escalated into one of the most widespread anti-police brutality and civil rights movements in recent memory. Consistently, young people and students have been organizers and on the front lines. So, we want to hear from students: What is your reaction to the demonstrations, about George Floyd's death, policing, racial justice, and the Black Lives Matter movement?
Are you gratified that people are finally taking action on issues that you've always been aligned with? Are you apprehensive about the protests turning violent? How do these protests and its messages connect with you and your community? Do you agree with how elected officials have responded? Share your thoughts with us.
Please fill out the survey below, and your response may be included in an upcoming Boston.com article.