Relationships
New morality study reveals where Americans stand on pre-marital sex, contraception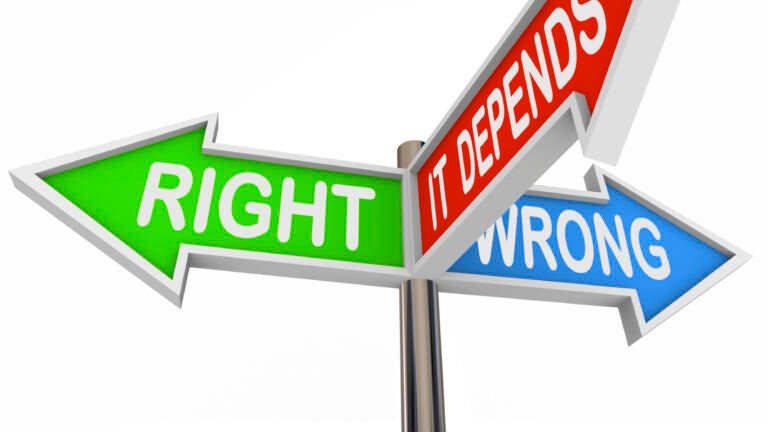 Today Pew revealed new survey results from more than 40,000 respondents in 40 countries about issues of morality. The survey was given in the spring and winter of 2013 (through 2014) and studied eight categories: extramarital affairs, gambling, homosexuality, abortion, premarital sex, drinking alcohol, divorce, and contraception use. The respondents were asked to define each as morally acceptable or morally unacceptable or opt out and categorize the topic as not a moral issue.
Within the 40 countries surveyed, the most widely agreed upon morally unacceptable act was a married person having an affair – 78 percent labeled it as unacceptable. The research group calls out France as the only country in the study that has less than half of its respondents listing the act as immoral, with 40 percent saying it's not a moral issue.
In the United States, the most frowned upon act is also having an affair, a whopping 84 percent listed the category as immoral. Trailing behind on the immorality scale were abortion at 49 percent and homosexuality at 37 percent — both were found to correlate to members of the US Republican party by the study. Contraception use is the most broadly morally accepted of the bunch, with only 7 percent of respondents labeling it as immoral and 36 percent saying it's not a moral issue. But on an international level, we're actually fairly conservative in comparison with 82 percent in Venezuela and 79 percent in Brazil listing contraception as morally acceptable.
Meanwhile, only 29 percent of American respondents consider premarital sex morally acceptable, putting us somewhere in the middle of the international scale. So, please use condoms, just not before marriage. Also worth noting, the topic most categorized as "not a moral issue'' by Americans was gambling — there's a kicker there somewhere, I know it.