Relationships
The Psychology of Why Tinder Works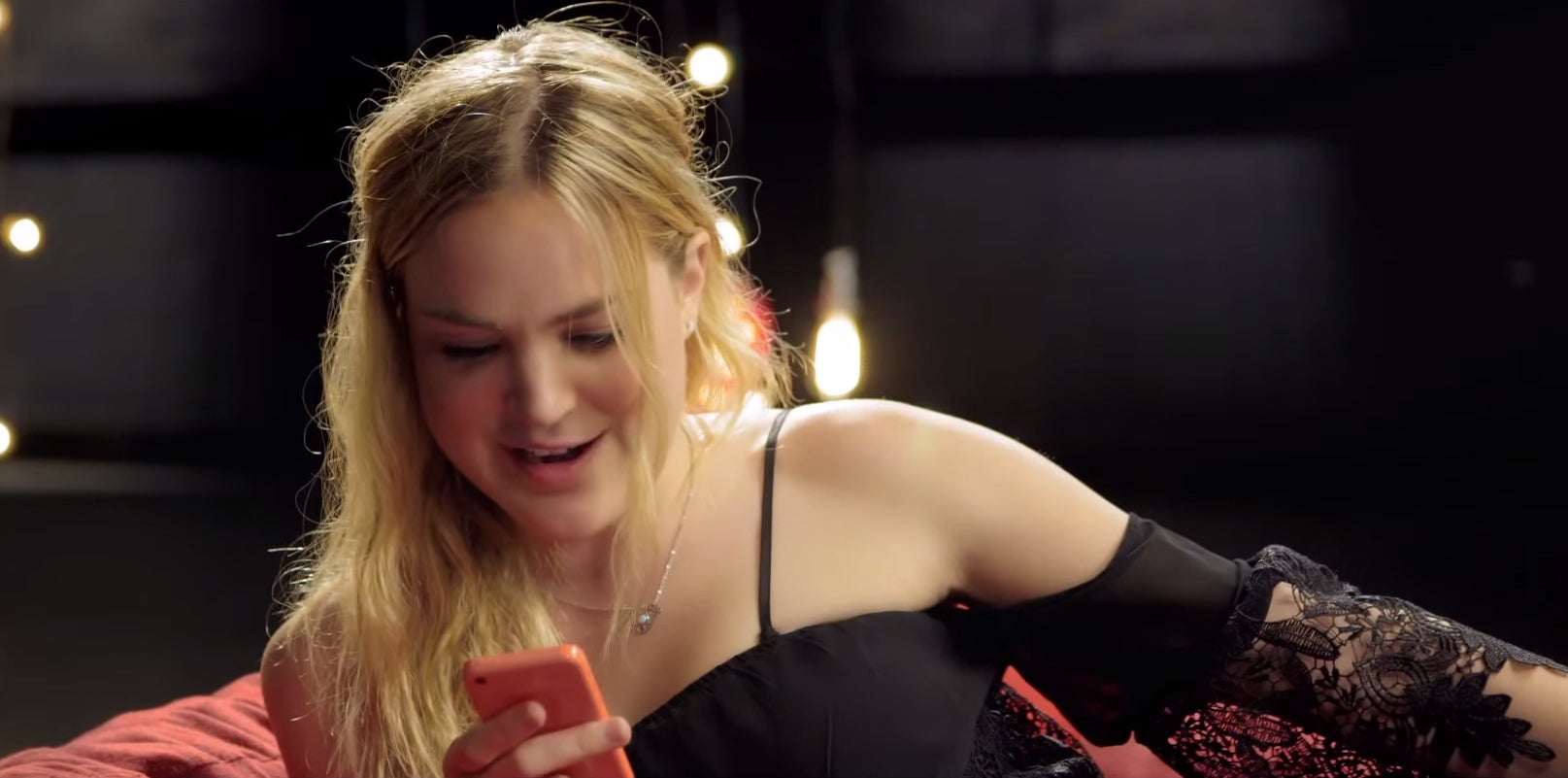 Tinder is making the headlines more often than usual this week — and not for good reasons.
If you're questioning whether you should curb your use of the app for moral/ethical reasons (like me), but can't seem to kick the habit (like me) — there's a psychological reason for why. SoulPancake (the same people who brought us the breakdown of the Benjamin Franklin Effect) recently did a social experiment with singles and Tinder. They surveyed singles about their expectations for love and dating and collectively their romantic outlooks were not so great. They then asked the singles to download the app onto their phone and actively pursue matches for 15 minutes.
[fragment number=0]
If you've been living under a rock — here's how Tinder works. The app syncs to your Facebook profile, pulls in your name and age, you set a handful of photos and a description, and then potential matches are presented to you one-by-one, listing mutual friends and Facebook pages you've liked as you go along. Swipe right for "yes,'' swipe left for "no,'' and if you match, a window pops up for a conversation to begin. Easy enough, no? As far as online dating goes, it's a cakewalk. An extremely addictive, sugar-coated, self-affirming one, apparently.
It's Tinder's ease that differentiates it from its competitors and makes it so addictive. As SoulPancake puts it, "It's the game of love with the pressure taken out. It increases your odds of meeting someone, while lowering the stakes if you fail.''
For their experiment, SoulPancake asked their test subjects to actively pursue 10 users that they would actually go on a date with. If you're not familiar with Tinder, you know this is not that hard of a task. Depending on how you set your distance and age parameters, swiping through your queue is a seemingly endless stream of possibilities. You don't feel terribly guilty about swiping left on someone you don't feel that gut instinct about, because you know there's another right behind. Likewise, you feel less crushed when you don't achieve a mutual like with a right swipe, because a new possibility is lurking behind every unrequited match.
SoulPancake said their test subjects displayed an "average jump in romantic optimism of 12-percent, with an increase as high as 20-percent'' when reevaluated following their Tinder tête-à-tête. They reasoned:
"When we gave them a goal of finding 10 people, we incentivised people with a reward system to be more open-minded about who they'd give a shot to by having more reasonable standards. Decades of extensive positive psychology research shows optimism is the key to building resilience, your ability to cope with problems and setbacks, which when you think about it, is a lot of what dating is. When there is a zillion other people with a flick of a finger, rejection doesn't stink so much. The real benefit comes from just playing it for the game it is.''
In other words, the casual, noncommittal nature of Tinder puts that age-old phrase, "there are plenty of fish in the sea,'' into a tangible context and reminds your brain that dating really is supposed to be for fun.
Does this mean you should run out and download Tinder to reaffirm that true love just may exist … somewhere down this deep, deep rabbit hole of superficial swipes and app-based banter?
No. Not at all. Tinder isn't perfect, and houses just as much less-than-desirable activity as any other interaction — including real life. However, it does shed some light on how we can improve our romantic outlook when we opt to look at dating from a less cut-and-dry standpoint and remember the double-edged (but hopeful) sword that you can really play, "onto the next one.'' It might even turn out to be fun.