Restaurants
Ben Edelman, Harvard Business School Professor, Goes to War Over $4 Worth of Chinese Food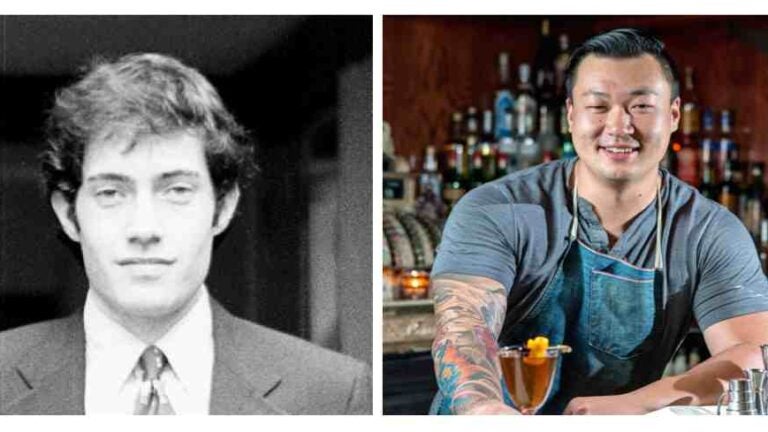 Ben Edelman is an associate professor at Harvard Business School, where he teaches in the Negotiation, Organizations & Markets unit.
Ran Duan manages The Baldwin Bar, located inside the Woburn location of Sichuan Garden, a Chinese restaurant founded by his parents.
Last week, Edelman ordered what he thought was $53.35 worth of Chinese food from Sichuan Garden's Brookline Village location.
Edelman soon came to the horrifying realization that he had been overcharged. By a total of $4.
If you've ever wondered what happens when a Harvard Business School professor thinks a family-run Chinese restaurant screwed him out of $4, you're about to find out.
(Hint: It involves invocation of the Massachusetts Consumer Protection Statute and multiple threats of legal action.)
[fragment number=0]
[fragment number=1]
Surprised yet? We were, too.
In addition to teaching at HBS, Edelman also operates a consulting practice where he advises clients like Microsoft, the NFL, the New York Times, and Universal Music on "preventing and detecting online fraud (especially advertising fraud).'' (That's from Edelman's own website, which it seems safe to presume is always kept up to date.)
He graduated summa cum laude from Harvard College. He has a Ph.D. in economics from Harvard University, and a law degree from Harvard Law School.
Ran Duan moved to the U.S. from China when he was 3-years-old. His father had hoped to support the family with a career as an opera singer, but when that didn't pan out, Duan says "like all Chinese families we decided to open up a restaurant.''
Sichuan Garden opened its doors in Brookline in the early 1990s. A second location followed in Woburn.
Despite the restaurant's successful expansion, Duan admittted that Sichuan does not have the budget for teams devoted to public relations or a website that is updated as regularly as it should be.
"I personally respond to every complaint and try to handle every situation personally,'' said Duan, who was profiled by Boston Magazine in June and featured in GQ Magazine last month as "America's Most Imaginative Bartender.''
The exchange with Edelman stood out to Duan. "I have worked so hard to make my family proud and to elevate our business. It just broke my heart.''
Edelman told Boston.com that investigating pricing discrepancies by neighborhood restaurants isn't something he does every day.
"I mostly look for malfeasance by larger companies,'' he said. "It certainly seems like a situation that could call for legal redress. But this is a small business in the town where I reside.''
As for the troves of angry customers likely looking for recourse? Edelman pointed Boston.com to Massachusetts General Law, Section XV, Chapter 93A, Section 9. (Translation: If you didn't pass the Massachusetts bar, but still feel as though you must do SOMETHING, then just gather all the receipts you've saved, along with all screenshots you took and saved of the website menu in case that dinner order ever ended up in court, find a lawyer whose fees aren't likely to exceed the few dollars you're seeking, and … voila?)
As for Edelman, he alerted town officials in Brookline about the matter, but told Boston.com he doesn't expect them to take action. He plans to "take a few days'' before deciding whether to pursue any further legal action against the restaurant.
Oh and the food? Edelman admitted: "It was delicious.''