Restaurants
The world's last Dunkin' Donuts diner has closed
We hardly knew ya!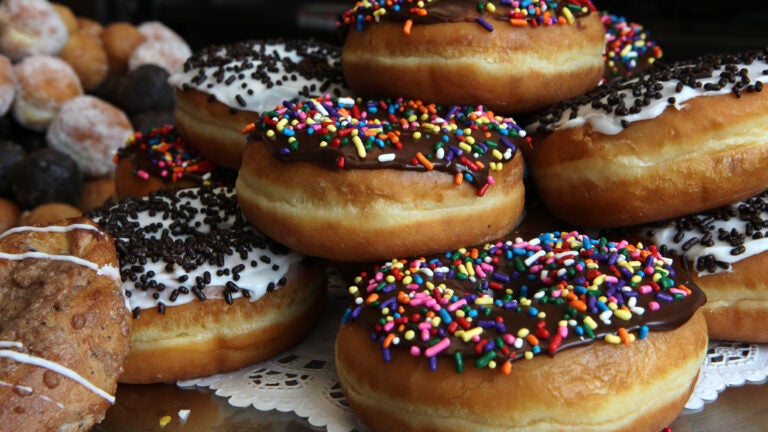 The Dunkin' Donuts Restaurant in Lake Park, Florida, closed Sunday. This may come as shocking news because:
No 1. Who knew that Dunkin' Donuts restaurants existed?
No. 2. If there are Dunkin' Donuts restaurants, what are they doing in Florida?
A Dunkin' Donuts restaurant is exactly what it sounds like: A full-service diner that also serves Dunkin' Donuts products. Like other Dunkin' locations, this particular franchise is owned by Dan Bowers, who also operates 10 other DDs in the area.
According to the New Times Broward Palm Beach, Dunkin' Donuts founder Bill Rosenberg opened the Florida diner location in 1962 as part of a restaurant service expansion that the company experimented with through the early '70s. While the other locations shuttered, the Lake Park diner continued to sling budget-conscious breakfast, lunch, and dinner menus, in addition to full Dunkin' offerings.
On the menu: An $8.99 Glazeburger — an Angus patty with American cheese and bacon between a glazed donut — and the $6.99 Dunkin' Club, a ham-turkey-bacon stacker on wheat.
Despite a loyal local following, Bowers decided to cease diner service in exchange of modern updates to the location.
"Right now, we can't offer all the great menu items that customers can get at other Dunkin' Donuts locations, because we don't have the equipment,'' he said in a statement. "With the remodeled restaurant, we can offer all those products in a new, brighter, more modern restaurant.''
The remodeled location reopens August 31, and while the diner portion will remain shuttered forever, guests can still purchase a ceramic mug of coffee at the front counter as a callback to its glory days.
Dunkin' Donuts through the years
[bdc-gallery id="142656″]