Restaurants
All Chipotle locations will briefly close on Feb. 8 to discuss food safety
The move follows multiple food-poisoning outbreaks linked to the company.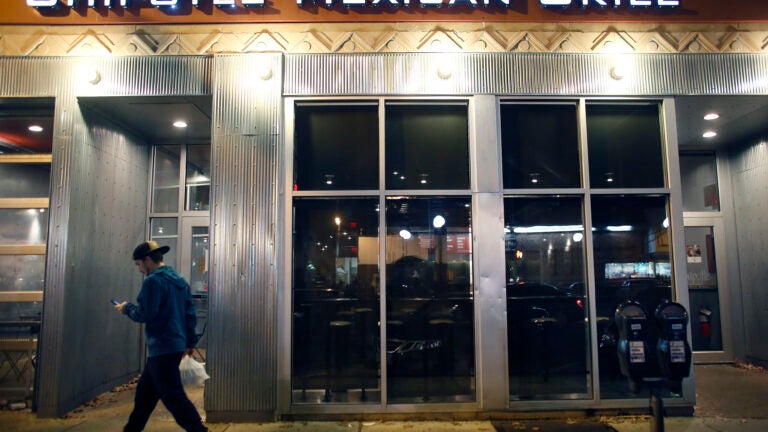 On February 8, Chipotle will close. No, not just the Boston location that caused more than 140 outbreaks of norovirus, but every Chipotle across the country.
The chain plans to close all of its stores for at least a few hours next month in order to host a company-wide meeting to discuss food safety.
Last year, health officials investigated six outbreaks linked to Chipotle involving norovirus, E. coli, and salmonella.
Chris Arnold, the company's spokesperson, said that the meeting will involve all staff and cover a range of issues, according to Chicago Tribune.
"We want to thank our teams for all of their hard work, to discuss some of the changes we are making to enhance food safety, to talk about the restaurant's role in all of that and to answer questions from employees,'' he said in an email, the Tribune reported.
The Boston Public Health Commission confirmed the presence of norovirus at the Cleveland Circle Chipotle in December. City inspectors closed the Chipotle and it opened nearly three weeks later, due to an unrelated water leak. The mother of a teen who contracted norovirus there sued Chipotle; other customers who became ill from Chipotle locations across the country have also sued the company.