Restaurants
Hey ladies: This steakhouse coming to the Seaport is (apparently) just for you
STK Rebel is meant to draw the women, because the women draw the men.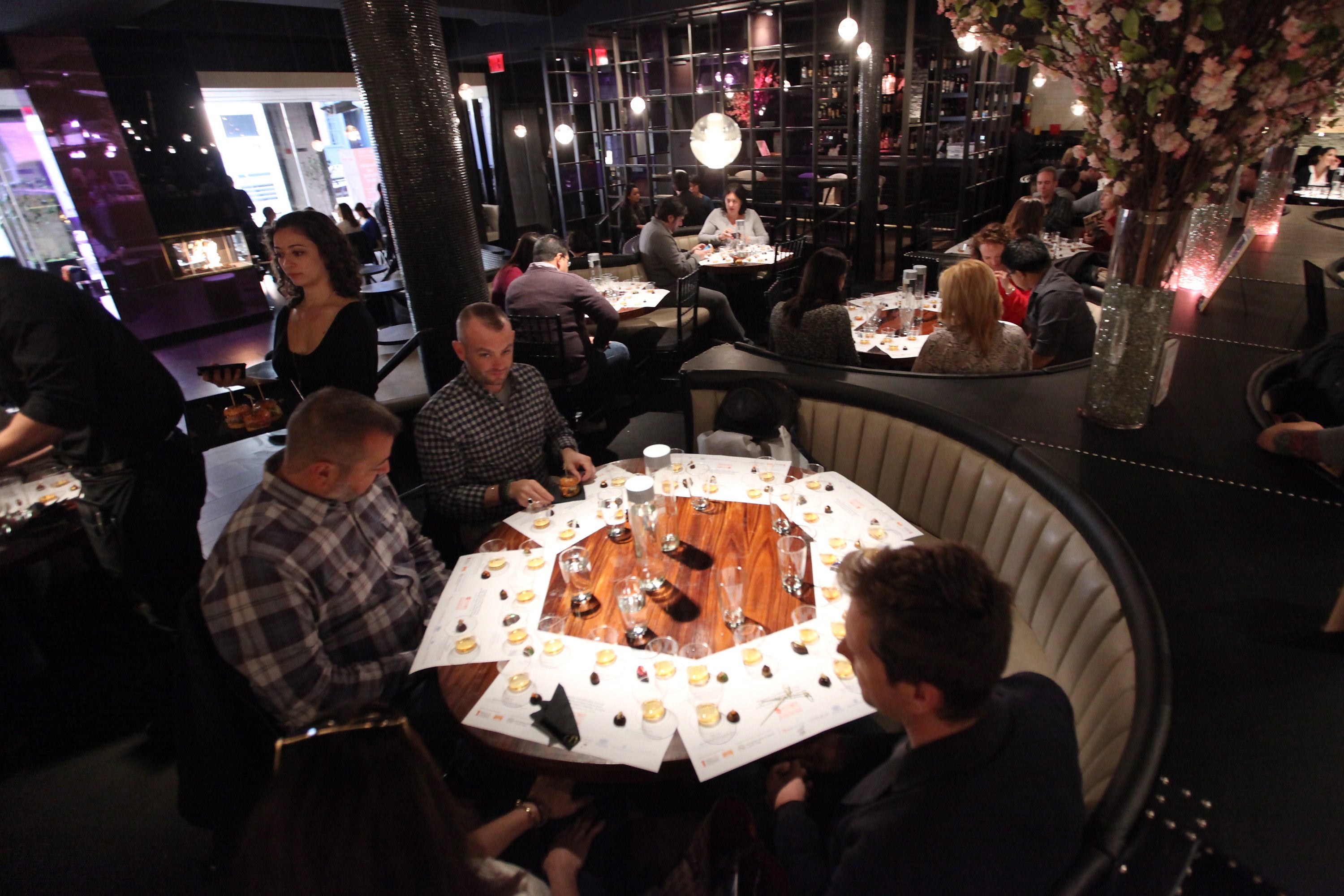 Are you a carnivorous woman in Boston with a penchant for '80s jams? If so, STK Rebel, a steakhouse opening in the Seaport in late 2017, has your name all over it.
STK steakhouses are sleeker than your traditional steakhouse, said Kate Traynor, who handles PR for the restaurant chain. They're designed specifically to draw women, with tables built to encourage socializing, lighter menu items (think crab salad over crab cakes), and a DJ five nights a week who can read the room and "bring up the energy.'' Traynor also said that the restaurants tend to be common destinations for bachelorette parties.
Why is a steakhouse going after women? Because if you attract the ladies, the gentlemen will come, Jonathan Segal, founder and chief executive of The One Group Hospitality Inc., the New York company that owns the chain, told The Boston Globe.
"If you want to make a lot of money in this world, focus on the female market and women, because men only get to make 3 percent of the decisions,'' he told the Globe.
Segal also told the Globe that in addition to attracting 20-something women with the siren songs of Duran Duran and Haircut One Hundred, he thinks STK Rebel will also appeal to men in their late 30s and up, and both sexes over the age of 50.
The new restaurant will feature an outdoor patio and will be just over 8,000 square feet in total, spanning two floors, with a private dining room upstairs. The whole thing will cost about $4-5 million to build.
What a time to be alive.