Restaurants
This artisanal chain of coffee roasters will open a Boston location in the spring
La Colombe is moving into a space on Atlantic Avenue near South Station.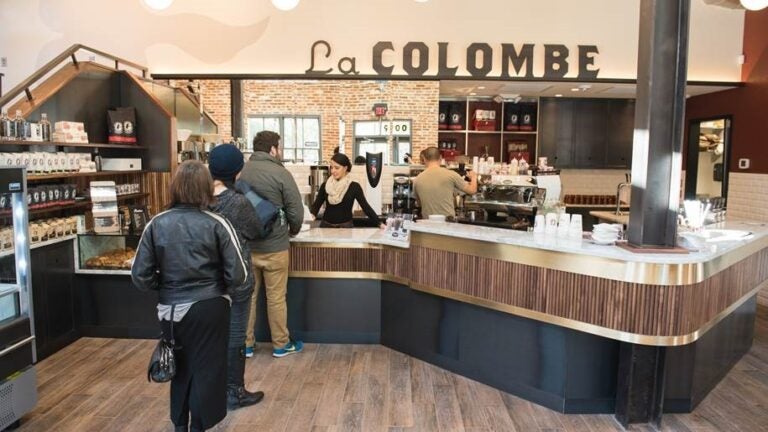 You just got one more choice when it comes to how you wake up: Boston is the next city that La Colombe has decided to grace with its fair-trade presence.
[fragment number=0]
Founder and CEO of the Philadelphia-based coffee roasting company Todd Carmichael—who is also the host of the TV show Dangerous Grounds on the Travel Channel—seems jazzed about the "pretty sweet spot'' near South Station at 745 Atlantic Avenue.
"Boston—we're coming, and we're psyched,'' he said. "Boston as a city has a similar feel to our homebase in Philly. It's walkable, honest, and sports-loving—with killer food!''
The cafe will open sometime this spring, though Carmichael couldn't yet give a specific date.
La Colombe is known for its sleek, industrial-looking cafes featuring reclaimed wood, tin counters, and lots of exposed brick. The chain offers salads, sandwiches, and breakfast snacks in addition to its wide selection of coffee options.
[fragment number=1]
Besides its original Philly spot, La Colombe currently has locations in Washington, D.C., New York, and Chicago.
"We're looking forward to sharing our love of coffee with the folks of Boston,'' Carmichael said.
[fragment number=2]