Restaurants
Five Guys opens in Allston
You just got one more burger option in the area.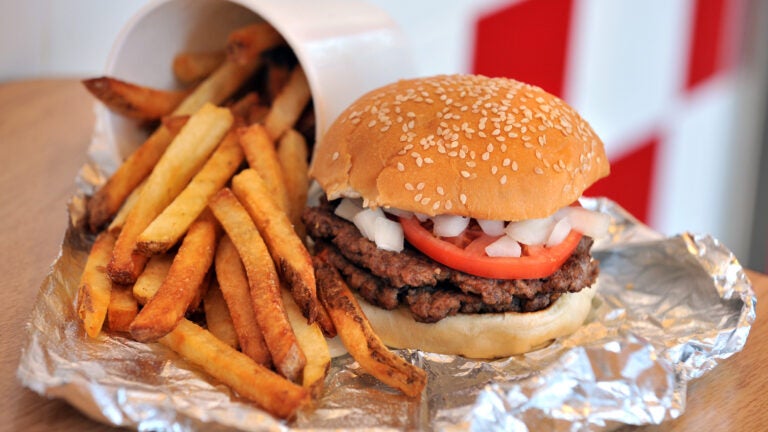 Five Guys, a burger chain with more than 1,300 locations across the U.S., opened another restaurant in the Boston area on Monday.
Located on the corner of Commonwealth Avenue and Harvard Avenue in Allston, the newest restaurant is taking over an empty space that used to house a satellite site of iconic North Shore sandwich shop Kelly's Roast Beef.
"We're always keeping our eye out for good locations, and the customers are great and the area does well, which is why we picked that location,'' said Lauren Lewis, a spokeswoman for Five Guys.
The newest Boston-area Five Guys seats 35. Counting this new restaurant, Five Guys now has 24 locations within 25 miles of Boston, and 38 in all of Massachusetts.
The new Allston spot is open from 11 a.m. to 10 p.m, seven days a week.