Restaurants
The most popular sports bars in Boston, according to check-in data
Where everyone goes to watch the big game.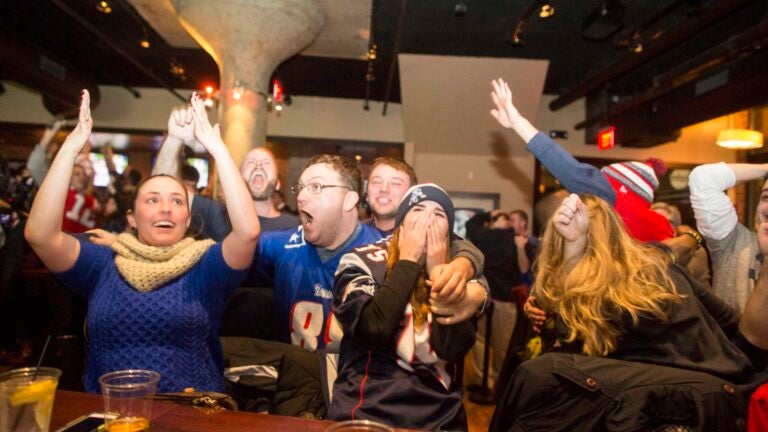 Boston isn't just a sports town: it's a championship town. Nay, a dynasty town. And with diehard Bruins, Celtics, Patriots and Red Sox fans looking to watch as many games as possible, there's no offseason for the city's sports bars. But which ones are the most popular?
Thanks to data from check-in app Swarm, we were able to find out which sports bars people checked into the most from Wednesday, March 30 to Tuesday, April 5.
For those unfamiliar, Swarm is an app from Foursquare that lets users check in when they visit locations like restaurants, bars, and parks. The app also makes every day a game with perks like coins and mayorships, and lets users keep track of streaks and places they've been with an updated profile tab.
Here are the most-visited sports bars in the Greater Boston area.
1. Whiskey's
885 Boylston St., Back Bay
120 Beverly St., West End
3. The Four's
165 Canal St., West End
4. Game On!
82 Lansdowne St., Fenway/Kenmore
62 Brookline Ave., Fenway/Kenmore
6. Jerry Remy's Sports Bar & Grill
240 Northern Ave., Waterfront
7. Champions
110 Huntington Ave., Back Bay
222 Friend St., West End
9. Tony C's Sports Bar & Grill
699 Assembly Row, Somerville
10. The Junction
110 Dorchester St., South Boston