Restaurants
Somerville restaurant closes after more than six decades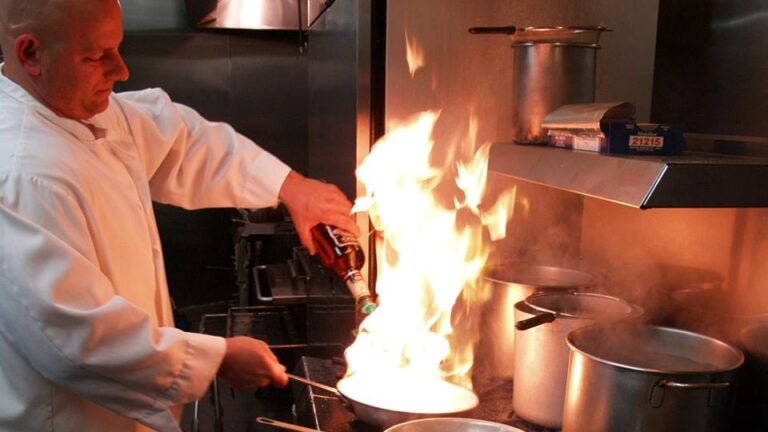 Somerville's La Hacienda restaurant has closed its doors after serving its customers for more than six decades.
Louis DiCecca, 47, who owned the Italian restaurant at 46 Medford Street with his brother Frank DiCecca, said they didn't reopen after their vacation because they got a real estate deal they couldn't turn down.
"It's been very busy and successful," he said. "We have had wonderful customers, but this was a life-changing offer."
A real estate company, which DiCecca would not name, bought the land for about $5 million, according to DiCecca. He said he believes the company will build condominiums in place of the restaurant.
DiCecca said he and his brother plan to spend their profits by investing in real estate. They'll continue to work as partners, he said.
The brothers will continue to cater, the details of which he expects to announce in the next month, according to a Facebook comment by Louis DiCecca.
"I've been working there with my brother Frank since 1987," Louis DiCecca said."… Somerville real estate is booming and I was tired of working 16 hours a day."
The family business was established in 1939 under a different name by John DiCecca. After the prohibition ended and they were granted a liquor license, La Hacienda was officially created by John and his brother Vincent DiCecca, according to the restaurant's website. Until recently, the business was owned and operated by Vincent's sons, Louis and Frank.
The restaurant is best known for its pizza, mozzarella sticks, baked haddock, homemade French onion soup, and Italian gnocchi. A 2007 Hidden Boston article called the restaurant a "classic watering hole," touting its old-school feel.
"I appreciate everybody, especially my customers," DiCecca said. "I have spent my whole life there so it was not the happiest decision, but it was the smartest."