Restaurants
Wood-fired pizza, candlepin bowling, and more are coming to Brighton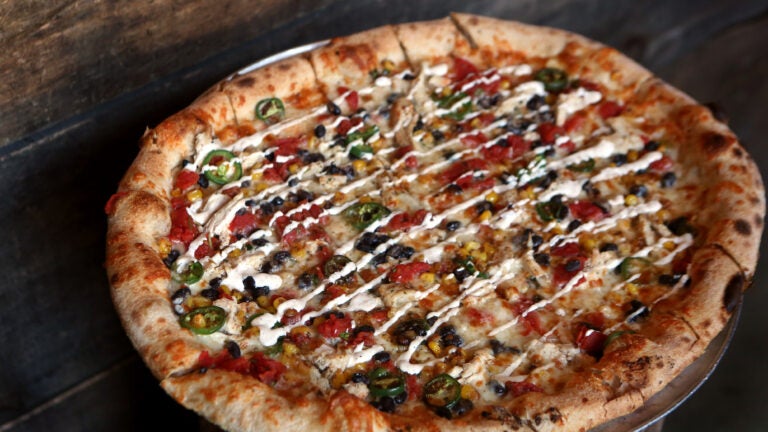 The Flatbread Company will open its 15th location and second candlepin bowling alley in Brighton's Boston Landing this year.
And the eatery famous for its wood-fired pizza won't be the only new kid on the block.
Rail Stop Restaurant and Bar and Kohi Coffee Company will also set up shop in the 33,400-square-foot mixed use development along the Massachusetts Turnpike in Allston/Brighton. Boston Landing is home to the New Balance World Headquarters and the practice arena for the Boston Bruins.
"In addition to their shared New England homegrown connection, all of these tenants also support the Live, Work, Play environment of the development," Erin Harvey, senior leasing and marketing manager of NB Development Group, said in a statement.
The New Hampshire-based Flatbread Company will be located in an 8,349-foot space at the base of the Warrior Ice Arena, which is where the Bruins practice. The restaurant will offer its signature wood-fired pizzas, as well as an extensive beer list.
Beauport Hospitality Group, out of Gloucester, has hired Peter Niemitz to design its newest restaurant, Rail Stop Restaurant and Bar. The 11,738-square-foot restaurant will feature a bar, restaurant, private dining room, and seasonal terrace. Guests will dine on seafood and steak and enjoy an extensive wine list, craft cocktails, and artisanal draft beers.
Provincetown-based Kohi Coffee Company will serve espresso, coffee, and tea in a 1,295-square foot space.
The second phase of development at Boston Landing will include a 295-unit residential building and even more retail space.
A commuter rail station will open this spring, and the Boston Celtics will open a training facility there next year.