Restaurants
The Red Sox took the World Series trophy to an iconic Boston pizza shop
One stop on the championship tour? Santarpio's Pizza.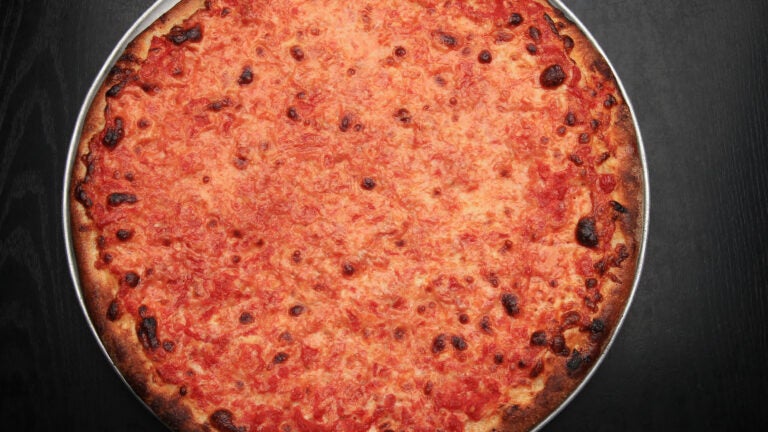 After making the rounds to the Celtics-Bucks game at TD Garden and the Patriots-Packers contest at Gillette Stadium, the Red Sox' 2018 World Series trophy appeared at another beloved Boston destination last week.
On Saturday, chairman Tom Werner and team president and CEO Sam Kennedy visited Santarpio's Pizza in East Boston for a bite to eat on their way home from Logan Airport — with the Commissioner's Trophy in tow. The duo had just returned from a day trip to Puerto Rico, where they celebrated their title with residents of Caguas, manager Alex Cora's hometown.
Michael Gobbi, who waited on Werner and Kennedy, said the pair was joined by six others, though none were players. Per Gobbi, the group enjoyed a couple of pies, while fellow guests approached the table to offer congratulations and ask to take photos. Alex Rodriguez (no, not the former Yankees third baseman) and Marlon Rodriguez, brothers who are on staff at the restaurant, later took turns posing with the trophy as well.
Following its visit to Santarpio's, the trophy was on the move again, completing its victory tour at the Bruins' tilt against the Dallas Stars at TD Garden Monday night. Sox owner John Henry (who also owns Boston Globe Media Partners), pitcher Joe Kelly, and Kennedy were welcomed onto the ice for a ceremonial face-off.