Restaurants
These local restaurants are the best in North America, according to AAA
Just 67 restaurants on the continent have Five Diamond status, and Mass. is home to three of them.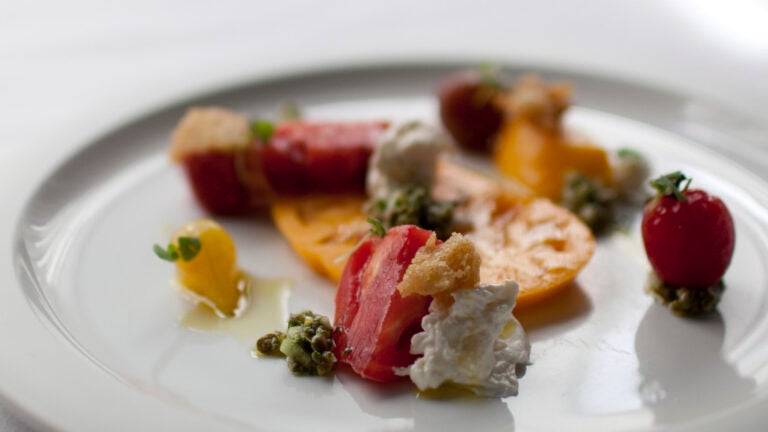 On Thursday, AAA announced its list of best restaurants in North America, and 14 in Massachusetts made the cut.
The AAA divides its accolades into Four Diamond and Five Diamond categories, with the latter being the highest rating the organization can bestow. Of almost 32,000 AAA Inspected & Approved restaurants, 67 restaurants, or 0.2 percent, lay claim to Five Diamond status.
Massachusetts is home to three Five Diamond establishments, and three additional spots in New England were also honorees.
"Attaining the Five Diamond Rating is an impressive accomplishment," Michael Petrone, director of AAA Inspections & Diamond Ratings, said in an announcement. "To be considered leading edge, chefs must incorporate a laser-focused approach using innovative concepts and menus featuring the finest ingredients."
By contrast, 656 restaurants, accounting for 2.1 percent of those approved by AAA, were awarded with Four Diamond status. The announcement described these institutions as offering "a distinctive fine-dining experience, employing creative preparations that are skillfully served amid upscale ambience."
Massachusetts was included 11 times on the Four Diamond list, including seven in Boston. Around New England, 22 restaurants also made the cut.
Check out the restaurants below.
Massachusetts, Five Diamonds
Menton, Boston
The Portico by Jeffrey Thompson, Lenox
Topper's, Nantucket
Rhode Island, Five Diamonds
Coast, Watch Hill
Connecticut, Five Diamonds
Restaurant at Winvian Farm, Morris
Maine, Five Diamonds
White Barn Inn Restaurant, Kennebunk
Massachusetts, Four Diamonds
Bar Boulud, Boston
Deuxave, Boston
Mamma Maria, Boston
Meritage, Boston
Miel, Boston
Mooo, Boston
No. 9 Park, Boston
80 Thoreau, Concord
Twenty-eight Atlantic, East Harwich
The Old Inn on the Green, New Marlborough
Stars, Chatham
Connecticut, Four Diamonds
ON20, Hartford
Rebeccas, Greenwich
Restaurant at Spicer Mansion, Mystic
Thomas Henkelmann, Greenwich
Maine, Four Diamonds
Back Bay Grill, Portland
Earth, Kennebunkport
Fore Street Restaurant, Portland
Hugo's Restaurant, Portland
Natalie's, Camden
Walkers Maine, York
Ocean Restaurant, Kennebunkport
Primo, Rockland
New Hampshire, Four Diamonds
Bedford Village Inn Restaurant, Bedford
The Main Dining Room at the Omni Mount Washington Resort, Bretton Woods
The Manor on Golden Pond-Van Horn Dining Room, Holderness
Rhode Island, Four Diamonds
Cara, Newport
Gracie's, Providence
The Dining Room at Castle Hill Inn, Newport
The Vanderbilt Grill, Newport
Vermont, Four Diamonds
275 Main, Warren
Junction, Essex Junction
Rabbit Hill Inn Dining Room, Lower Waterford
The Red Rooster, Woodstock
Windham Hill Restaurant, West Townshend