Rob Gronkowski
Rob Gronkowski has some really bad Tinder advice for you
"Swipe right on everything."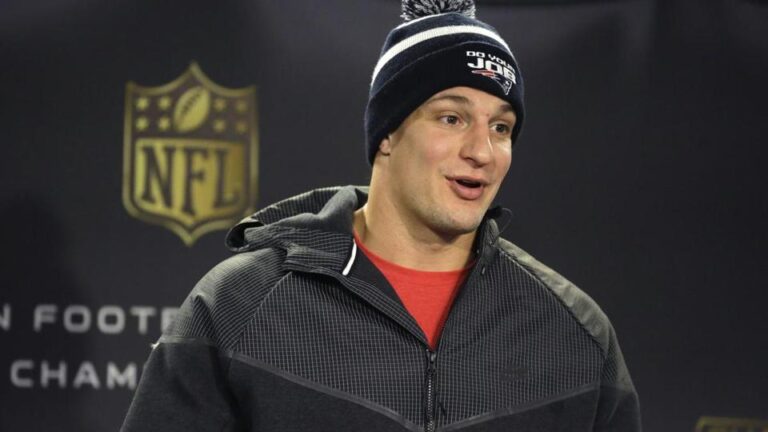 Patriots tight end Rob Gronkowski isn't shy in any sense of the word. And whether it's running football clinics for women only or shaking his hips on his own branded party cruise, he certainly has his own way of connecting with people.
Gronkowski is one of many athletes who talked to ESPN to provide tips for using Tinder, the popular dating app. These tips are consistent with the Tinder advice he gave back in 2015. His tips, of course, are predictably Gronkish.
Tip number one: "Swipe right on everything. Get the ball rolling."
Second tip: "Make them laugh. Just Google 'Tinder pickup lines.'"
There you have it. If you want some success on Tinder, do as Gronk does. (Although it probably doesn't hurt to have a Super Bowl ring, too.)