Schools
Parkland survivor Jaclyn Corin will join David Hogg at Harvard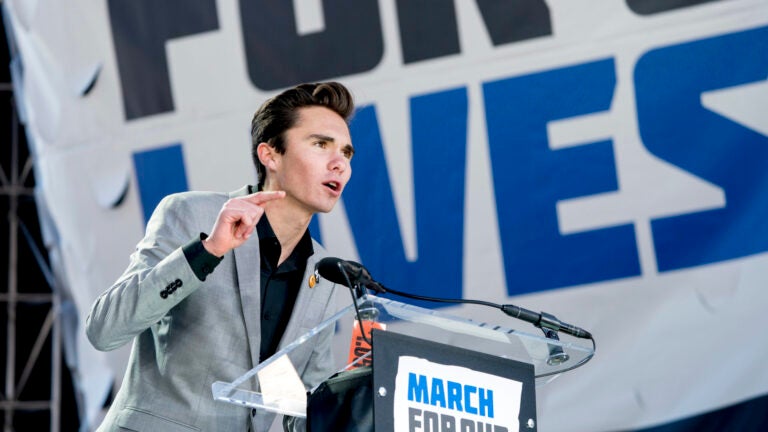 Parkland shooting survivors and gun-control activists David Hogg and Jaclyn Corin were recently accepted to Harvard. The 18-year-olds confirmed the news on their respective Twitter accounts.
"Thank you for all the well wishes,'' Hogg tweeted Saturday morning. "I'll be attending Harvard in the fall with a planned major in Political Science.''
Corin tweeted a screenshot of her acceptance letter earlier this month, a binding Early Action agreement, and wrote, "HARD WORK PAYS OFF.''
Congratulations poured in, with thousands of people responding online to the two students.
Hogg and Corin first came to national attention after the Marjory Stoneman Douglas High School shooting in Parkland, Fla., in February. In the wake of the killing of 17 students and staff members, the two helped organize the March for Our Lives, along with other survivors, including Ryan Deitsch, Emma González, Cameron Kasky, and Alex Wind.
Hogg shared some of his college rejections online in the spring: UCLA, UC Santa Barbara, UC San Diego, and California State University at Long Beach. In a controversial tweet, Fox News host Laura Ingraham wrote, "David Hogg Rejected By Four Colleges To Which He Applied and whines about it. (Dinged by UCLA with a 4.1 GPA . . . totally predictable given acceptance rates.)'' After numerous companies pulled their advertisements from her show, Ingraham issued an apology.