Streaming
5 must-watch movies and TV shows streaming right now
The best of what's new on Netflix, Hulu, HBO Max, Disney Plus, and more.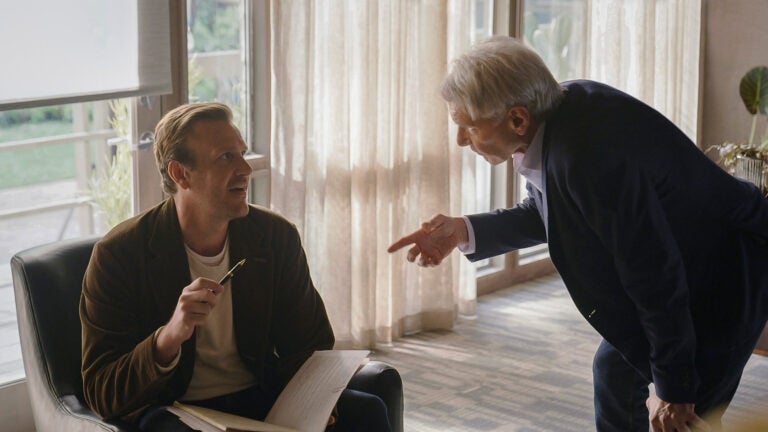 Welcome to Boston.com's weekly streaming guide. Each week, we recommend five must-watch movies and TV shows available on streaming platforms like Netflix, Hulu, Amazon Prime, Disney+, HBO Max, and more.
Many recommendations are for new shows, while others are for under-the-radar releases you might have missed or classics that are about to depart a streaming service at the end of the month.
Have a new favorite movie or show you think we should know about? Let us know in the comments, or email [email protected]. Looking for even more great streaming options? Check out previous editions of our must-watch list here.
Movies
"Argentina, 1985"
I'm still recovering from the shock of the Academy snubbing "Decision to Leave" in the Best International Film category earlier this week. That said, the five films chosen by Oscar voters are all worthy contenders, including "Argentina, 1985" a dramatic retelling of the 1985 Trial of the Juntas, a historic reckoning with the military dictatorship that ruled Argentina in the preceding years. Starring Ricardo Darín as the lawyer who risked life and limb to lead the proceedings, "Argentina, 1985" comes during another period of political unrest in Argentina, which may give it momentum with voters ahead of the 2023 Academy Awards on March 12.
How to watch: "Argentina, 1985" is streaming on Prime Video.
"Tár"
When director Todd Field set out to end his decade-plus filmmaking hiatus with "Tár," his list of who could play the lead role of talented but mercurial composer Lydia Tár contained only one name: Cate Blanchett. It's difficult to imagine any other actress pulling off Blanchett's performance in this film, which chronicles a moment in Tár's life where she sits on the cusp of her greatest achievement while personal demons and external forces push her towards a career-ending downfall. "Tár" is not simply a movie about cancel culture or #MeToo — though it certainly is about those things in many respects. It's a complex piece of work that will move you with every frame projected and every note played.
How to watch: "Tár" is streaming on Peacock.
"You People"
A modern-day "Guess Who's Coming to Dinner," "You People" has sharply divided critics, with outlets like The Washington Post and New York Times giving rave reviews while the Globe's own Odie Henderson panned it in his writeup. Jonah Hill ("Superbad") and Lauren London ("ATL") play the interracial couple forced to navigate the judgments and differences of their respective parents, played by Julia Louis-Dreyfus, David Duchovny, Eddie Murphy, and Nia Long. Director Kenya Barris ("black-ish") has a keen sense of the culture clash between the two families, and Hill and London's chemistry is undeniable. There's plenty of laughs to be had as well, including a big-screen debut for former "Saturday Night Live" writer and Dorchester native Sam Jay playing Hill's best friend.
How to watch: "You People" is streaming on Netflix.
TV
"Poker Face"
Rian Johnson almost singlehandedly kicked off a mystery movie boom with 2019's "Knives Out," and kept the fun going with 2022's "Glass Onion: A Knives Out Mystery." For his new series on Peacock, Daniel Craig is replaced by Natasha Lyonne ("Orange is the New Black"), a quirky casino worker turned amateur detective whose ability to read faces makes her a human lie detector. "Poker Face" feels like a throwback to the days of "Columbo," where a mystery of the week didn't have to involve grisly deaths, and half the fun was watching Peter Falk chew scenery on his way to unraveling the case. Each episode brings a new group of star cameos — Chloe Sevigny, Joseph Gordon-Levitt, and Lil Rel Howery are just a few of the many familiar faces who show up — and Lyonne anchors it all with her sly sensibilities.
How to watch: "Poker Face" is streaming on Peacock.
"Shrinking"
After singlehandedly driving countless Apple TV+ subscriptions with "Ted Lasso," showrunner Bill Lawrence ("Scrubs") gets a big enough budget to hire both Jason Segel and Harrison Ford for his latest comedy-drama. Segel plays Jimmy, a therapist who is going through a life crisis following the death of his wife. When he begins treating clients with radical candor instead of simply asking, "How does that make you feel?" ad nauseam, it begins to change both Jimmy's life and those around him, including Ford, who is brilliant as a fellow psychiatrist dealing with a recent Parkinson's diagnosis. You get the feeling that "Shrinking" is letting Jimmy off the hook a bit too much for his destructive impulses, but knowing Lawrence, he and everyone else on the show will likely delve into deeper and darker crevices of the psyche when "Shrinking" returns for an almost-inevitable Season 2.
How to watch: "Shrinking" is streaming on Apple TV+.
Newsletter Signup
Stay up to date on all the latest news from Boston.com