Streaming
5 must-watch movies and TV shows streaming right now
The best of what's new on Netflix, Hulu, HBO Max, Disney Plus, and more.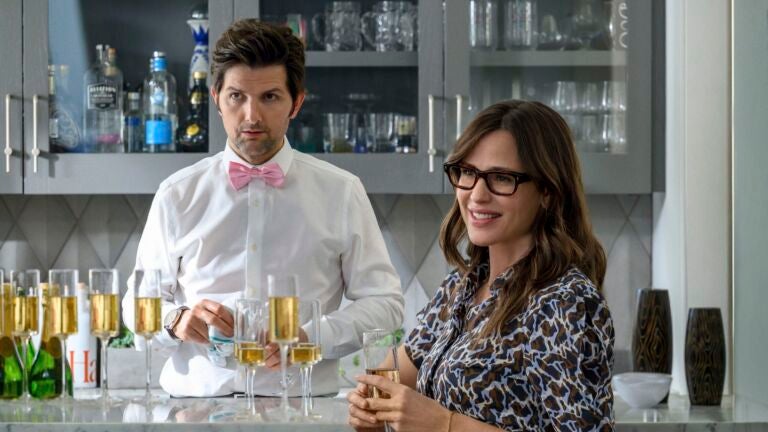 Welcome to Boston.com's weekly streaming guide. Each week, we recommend five must-watch movies and TV shows available on streaming platforms like Netflix, Hulu, Amazon Prime, Disney+, HBO Max, and more.
Many recommendations are for new shows, while others are for under-the-radar releases you might have missed or classics that are about to depart a streaming service at the end of the month.
Have a new favorite movie or show you think we should know about? Let us know in the comments, or email [email protected]. Looking for even more great streaming options? Check out previous editions of our must-watch list here.
Movies
"All That Breathes"
"All That Breathes" is a beautiful story of two brothers who, amidst sprawling overpopulation and suffocation pollution, find a shared mission in rescuing black kites, birds of prey that have been falling out of the sky due to the smog. The bond that Mohammad and Nadeem form with their airborne pals is beautiful to witness, and Shaunak Sen's camerawork gives "All That Breathes" a dreamlike quality rarely achieved in documentaries.
How to watch: "All That Breathes" is streaming on HBO Max.
"Sharper"
Unfolding in a series of vignettes, "Sharper" is a twisty, sexy thriller that chronicles a series of relationships built on questionable motivations — most revolving around a wealthy billionaire played by John Lithgow. Julianne Moore and Sebastian Stan, in particular, have a dangerous, edgy energy to them, and though the storytelling occasionally drags, their star power is enough to keep things interesting.
How to watch: "Sharper" is streaming on Apple TV+.
"The Woman King"
One of the bigger shocks of last month's Academy Awards nominations was that "The Woman King" didn't receive a single nod from AMPAS. Starring Viola Davis, the historical drama tells the story of the Agojie, an all-female warrior group that protected the Dahomey empire in West Africa for hundreds of years. Set in the 1820s, "The Woman King" follows General Nanisca (Davis) as she trains the next generation of fighters amid incursions from rival kingdoms and slave traders.
How to watch: "The Woman King" is streaming on Netflix.
TV Shows
"Party Down"
After almost 13 years, cult classic "Party Down" has returned for a third season, reuniting almost everyone from Rob Thomas' beloved comedy. Life imitated art during the show's original two-season run, about a group of aspiring actors working for an LA catering company while waiting for their big break. Adam Scott, Martin Starr, Jane Lynch, Jennifer Coolidge, and Lizzy Caplan all moved onto bigger roles after the show ended — Lynch, in particular, left for "Glee" during the first season and was replaced first by Coolidge and then Megan Mullally ("Will & Grace"). The vibe is much more self-referential this time around, but the same desperate, striving energy is on display again. As Party Down's team leader Ron Donald, Ken Marino continues to be the show's cringing, simpering center of gravity as he micromanages a new generation of hapless caterers.
How to watch: "Party Down" Season 3 is streaming on Starz.
"Star Trek: Picard"
In its first two seasons, "Star Trek: Picard" failed to live up to the lofty standards set by "Star Trek: The Next Generation," with showrunners consistently pushing back against the genial chemistry created by the likes of Patrick Stewart's Picard and Jonathan Frakes' Riker. For the show's third (and supposedly final) season, everything clicks into place in spectacular fashion, giving fans the "TNG" reboot they wanted without ever making it feel like fan service. Picard, Riker, and company are on a new mission, responding to a distress call from Dr. Beverly Crusher that draws them into a larger conflict. The characters have evolved since their "TNG" days, but are still recognizable as the people fans grew to love in the '90s.
How to watch: "Star Trek: Picard" is streaming on Paramount+, with new episodes debuting every Thursday through April 20.
Newsletter Signup
Stay up to date on all the latest news from Boston.com