Streaming
5 must-watch movies & TV shows streaming right now
The best of what's new on Netflix, Hulu, HBO Max, Disney Plus, and more.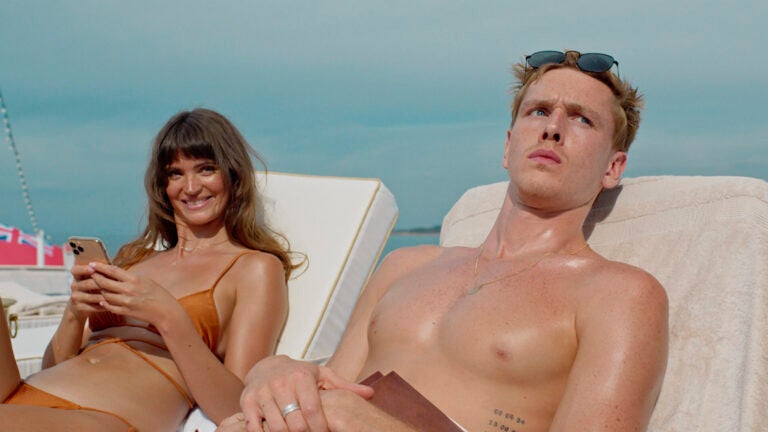 Welcome to Boston.com's weekly streaming guide. Each week, we recommend five must-watch movies and TV shows available on streaming platforms like Netflix, Hulu, Amazon Prime, Disney+, HBO Max, and more.
Many recommendations are for new shows, while others are for under-the-radar releases you might have missed or classics that are about to depart a streaming service at the end of the month.
Have a new favorite movie or show you think we should know about? Let us know in the comments, or email [email protected]. Looking for even more great streaming options? Check out previous editions of our must-watch list here.
Movies
"Magic Mike XXL"
Before you head to theaters for "Magic Mike's Last Dance," catch up on all the hot action with "Magic Mike XXL," the juiced-up second entry in the male stripper — or, as one character repeatedly says, "male entertainer" — franchise. Director Steven Soderbergh ("Traffic," "Ocean's 11") turned the reins over to longtime collaborator Gregory Jacobs for "XXL," resulting in a film that is light on plot and heavy on stripper setpieces. That's not a bad thing, as choreographer Alison Faulk ups the ante throughout the film as Magic Mike (Channing Tatum) and company workshop their show-stopping routines for a lucrative, life-changing stripping convention. Every single person on screen appears to be having a blast, and if you give in to the fantasy world "XXL" creates, you will be too. (Soderbergh's 2012 original, "Magic Mike," is also worth a watch, and is streaming on HBO Max.)
How to watch: "Magic Mike XXL" is streaming on Netflix.
"M3GAN"
Fear of artificial intelligence is on the rise again, and "M3GAN" makes you see why. From horror kingpins Jason Blum ("Paranormal Activity") and James Wan ("The Conjuring"), "M3GAN" pairs a young girl named Cady, who lost her parents in a car accident, with a childlike robot there to comfort her. By the time Cady's aunt (Allison Williams, "Get Out") realizes that M3GAN is not only creating a codependency, but also lashing out at any potential threat to Cady, it's way too late. A "Chucky" for the electronic age, "M3GAN" is equal parts funny and scary, and has plenty of campy moments — including M3GAN's oft-memed dance moves.
How to watch: "M3GAN" is streaming on Peacock.
"Triangle of Sadness"
Despite winning the Palme d'Or at the Cannes Film Festival, "Triangle of Sadness" was a surprise inclusion in the Best Picture nominees for the 2023 Oscars. The capitalist satire takes place on an ultra-luxury yacht, where a young, attractive couple aboard for free as influencers mingle with the ultra-wealthy passengers, all while an attentive crew services their every whim. Director Ruben Ostlund's ("Force Majeure") English-language debut isn't as sly about its satire as his previous works — at one point, two characters debate the merits of capitalism and communism over the ship's intercom. But much like 2022's other eat-the-rich romp, "The Menu," there's a wicked joy to be found in the film nevertheless, and Ostlund has a skill for identifying hidden social mores and then destroying them.
How to watch: "Triangle of Sadness" is streaming on Hulu.
TV Shows
"Cunk on Earth"
Imagine watching a documentary series like "Planet Earth" hosted by someone with the slightly pretentious air of Sir David Attenborough, who also happens to be a complete moron. That's the premise of "Cunk on Earth," a five-episode mockumentary starring Diane Morgan as Philomena Cunk, a clueless presenter who Morgan first created a decade ago and who appears on various shows and specials in the U.K. Unlike Sacha Baron Cohen's Borat, Morgan doesn't push interviewees to the brink of madness with her line of questioning. Indeed, much of the show is done via narration, and the number of jokes packed into each 30-minute episode rivals "30 Rock" in its density.
How to watch: "Cunk on Earth" is streaming on Netflix.
"The Mandalorian"
After watching one of the greatest pieces of Star Wars entertainment ever created in 2022's "Andor," it's a bit of a come-down to return to the previously-thrilling "The Mandalorian," which returned for its third season this week. As the titular bounty hunter, Pedro Pascal must now reconcile his place in the universe after being stripped of his Mandalorian status and begin life as Din Djarin. His little pal Grogu (Baby Yoda to the uninformed) is also back in the fold. If you want to know how that happened, you'll have to go watch Disney+'s other bounty hunter series, "The Book of Boba Fett." The first two episodes of Season 3 of "The Mandalorian" have a lot of table-setting, which suggests more thrilling adventures are just around the corner. But if Lucasfilm isn't careful, they'll fall victim to Marvel syndrome, with a universe so vast that no one can keep track of what's happening and nothing really matters.
How to watch: "The Mandalorian" is streaming on Disney+, with new episodes debuting Wednesdays.
Newsletter Signup
Stay up to date on all the latest news from Boston.com