Streaming
5 must-watch movies & TV shows streaming right now
The best of what's new on Netflix, Hulu, HBO Max, Disney Plus, and more.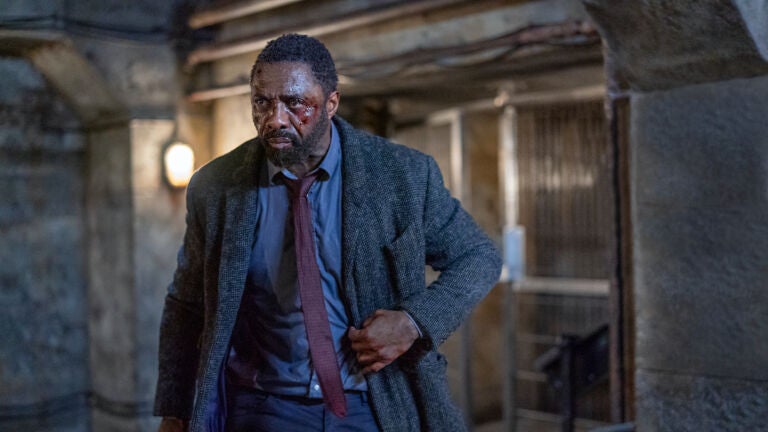 Welcome to Boston.com's weekly streaming guide. Each week, we recommend five must-watch movies and TV shows available on streaming platforms like Netflix, Hulu, Amazon Prime, Disney+, HBO Max, and more.
Many recommendations are for new shows, while others are for under-the-radar releases you might have missed or classics that are about to depart a streaming service at the end of the month.
Have a new favorite movie or show you think we should know about? Let us know in the comments, or email [email protected]. Looking for even more great streaming options? Check out previous editions of our must-watch list here.
Movies
"Indiana Jones and the Temple of Doom"
Ke Huy Quan is basically a lock to win Best Supporting Actor at the 2023 Oscars this Sunday, with voters rallying around the underdog story of a child actor forgotten by Hollywood before returning to give the performance of a lifetime. Before you reset your microwave for Daylight Savings, turn the clock back 39 years with "Indiana Jones and the Temple of Doom" to see Quan play Indiana Jones' diminutive 11-year-old sidekick Short Round. Steven Spielberg's first-ever sequel turned out to be a good one for the legendary director: Audiences loved seeing Harrison Ford back in action fighting a religious cult, and Spielberg ended up marrying Kate Capshaw, who beat out 120 other actresses to play romantic lead Willie Scott.
How to watch: "Indiana Jones and the Temple of Doom" is streaming on Prime Video and Paramount+.
"Luther: The Fallen Sun"
Long rumored to be in consideration to play James Bond, Idris Elba ("The Wire") recently took himself out of the running for the iconic action role. After all, Elba hardly needs to add another franchise action hero to his CV when he's already spent more than a decade playing John Luther, a dogged detective who doesn't mind bending the rules to ensure justice is served. Following five seasons of "Luther" on BBC (and on Netflix in America), "Luther: The Fallen Sun" isn't much of a departure from the series, with Elba finding himself briefly behind bars for his unconventional methods. Soon enough, however, he's free to track down the wealthy serial killer who put him behind bars, played with typical menace by Andy Serkis ("The Lord of the Rings" trilogy). "Fallen Sun" doesn't change the game, but for fans of the show, it's a welcome encore for Elba.
How to watch: "Luther: The Fallen Sun" is streaming on Netflix.
"Women Talking"
Other than "Avatar: The Way of Water" and "Women Talking," every Best Picture nominee at the 2023 Oscars has been available for viewers to watch at home in recent weeks. That changed on Wednesday, with Prime Video making Sarah Polley's searing drama available for subscribers through Sunday night. Based on the 2018 novel of the same name by Miriam Toews, the film centers around a Mennonite community whose women have been systematically drugged and raped by men in the village for decades, all while being told that it was the work of "evil spirits." The women then gather to vote on a life-changing choice: Forgive the men who did this to them, or leave the confines of their village — even though they're mostly illiterate, have rarely seen the outside world, and will be damned to Hell according to their belief system. If the Academy gave out Best Ensemble awards, "Women Talking" would be a shoo-in, thanks to strong performances by several women, including Rooney Mara, Claire Foy, Jessie Buckley, and Judith Ivey.
How to watch: "Women Talking" is streaming on Prime Video.
TV
"Daisy Jones and the Six"
Based on the 2019 novel of the same name, "Daisy Jones and the Six" chronicles the prodigious rise of a fictional 1970s Los Angeles Rock band as they power through internal drama to create music that fills stadiums. Author Taylor Jenkins Reid was inspired by Fleetwood Mac when she wrote "Daisy Jones," and it shows, both in the romantic entanglements on screen and the soundalike music produced the band. Fans of music from the era will probably enjoy the 1970s touches like the band renting a house in Laurel Canyon as they try to make it big. It remains to be seen whether "Daisy Jones" will be more Beatles or Monkees when all is said and done, but early episodes show plenty of promise.
How to watch: "Daisy Jones and the Six" is streaming on Prime Video, with new episodes airing Fridays.
'History of the World, Part II'
Mel Brooks raised a generation of comedians with films like "Blazing Saddles" and "Spaceballs," and now seemingly every comedian on the planet has gathered for a four-part sequel to Brooks' 1981 film "History of the World, Part I". Spearheaded by Nick Kroll, Ike Barinholtz, and Wanda Sykes, "History of the World, Part II" plays out like Kroll's dearly departed sketch series "Kroll Show." There are recurring historical characters, absurd theatrics, and literally dozens of cameos from actors clearly thrilled to be associated with a Mel Brooks movie. The 96-year-old's appearances are brief, but he seems to relish passing the torch to a younger generation indebted to his absurd satirical oeuvre.
How to watch: "History of the World, Part II" is streaming on Hulu.
Need weekend plans?
The best things to do around the city, delivered to your inbox.