Streaming
A Netflix series set to star Nicole Kidman will begin filming on Cape Cod next week
"The Perfect Couple" is a six-episode murder mystery based on Nantucket resident Elin Hilderbrand's 2018 novel of the same name.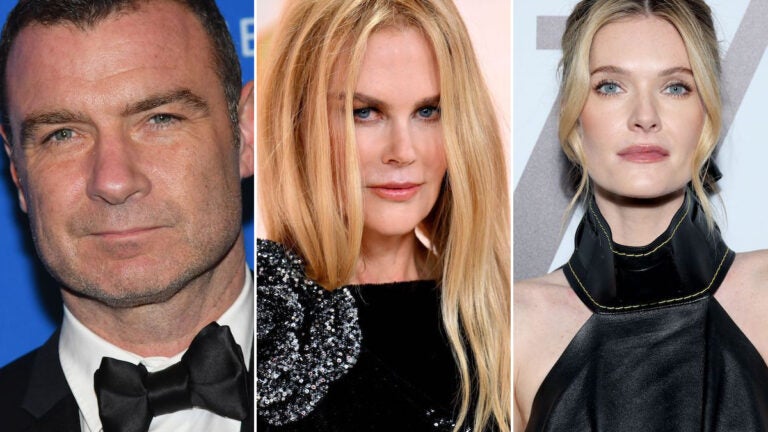 Netflix is heading back to Massachusetts this spring to film "The Perfect Couple," a murder mystery limited series set to star Oscar and Emmy winner Nicole Kidman.
Based on best-selling author Elin Hilderbrand's 2018 novel of the same name, "The Perfect Couple" is a six-episode series set — like most of Hilderbrand's novels — on Nantucket.
It's July, and Celeste Otis is about to marry Bryce Greer, part of the wealthiest family on the island. But when Celeste's maid of honor turns up dead the morning of the wedding, everyone involved with the lavish nuptials is a suspect.
"The Perfect Couple" will begin next week in Chatham, and is expected to wrap up in late June, according to a source familiar with the production.
Though "The Perfect Couple" is less than a week away from the start of production, reports of casting details are still imprecise. According to Deadline, Kidman, Liev Schreiber ("Ray Donovan"), Meghann Fahy ("The White Lotus"), Dakota Fanning ("War of the Worlds"), Eve Hewson ("Robin Hood"), and Jack Reynor ("Sing Street") are in "various stages of negotiations" to board the series.
Originally set up at Fox, Netflix acquired the rights to "The Perfect Couple" in August 2022, with Jenna Lamia ("The Fighter") set to serve as showrunner. Lamia, Hilderbrand, and "Stranger Things" executive producers Shawn Levy and Josh Barry are all attached as executive producers.
Though Deadline's casting report did not specify which actors would potentially play which roles, Kidman seems like a good bet to play Greer Winbury, the pampered, overbearing mother of the groom.
Setting aside the A-List stars attached to her novel's adaptation, Hilderbrand is a celebrity in her own right. Dubbed the "queen of beach reads," Hilderbrand's pulpy books have sold more than 20 million copies since the publication of her debut novel "The Beach Club" in 2000.
Hilderbrand also hosts a yearly weekend retreat for hundreds of her fans on Nantucket each January. "Hilderbabes," as her fans are known, throw down hundreds (if not thousands) of dollars to sip wine, do yoga, and answer trivia with the author.
"The Perfect Couple" marks the second major Hollywood production to visit Massachusetts this spring. Last week, Matt Damon and Casey Affleck were all over Boston filming their upcoming crime drama "The Instigators."
Need weekend plans?
The best things to do around the city, delivered to your inbox.