Streaming
'Ghosted' is a pale imitation of better action-romance movies
Playing a CIA spy and an unassuming boyfriend, Ana de Armas and Chris Evans have none of the on-screen charisma they shared in "Knives Out."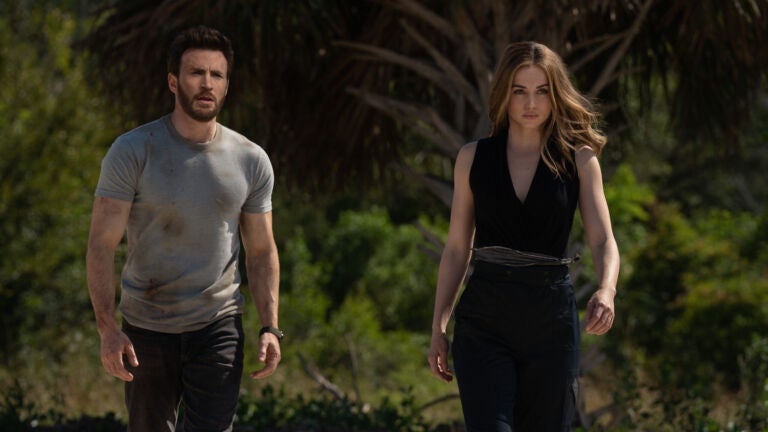 Successfully pulling off an action-adventure romantic comedy means striking a difficult balance between every element of the multifaceted genre. The 1984 Michael Douglas-Kathleen turner vehicle "Romancing the Stone" is a prime example, blending genuine chemistry between its romantic leads, a funny and quotable script, and action sequences that both thrill and amuse. "Ghosted," the new Apple TV+ movie starring Ana de Armas and Sudbury native Chris Evans, only manages to completely nail one of those requirements.
"Ghosted" begins with a meet-cute between Sadie (de Armas) and Cole (Evans) at a farmer's market. Sadie is an incognito globetrotting CIA operative with an empty home life, while Cole is an overly sentimental farmer who once dreamed of traveling the world but still lives at home with his parents. After a marathon 18-hour first date that checks off every romcom trope in the book, the pair part ways, with Cole quickly telling his family that he's found The One.
But even Chris Evans can fall victim to being ghosted, a common phenomenon in modern dating in which one party goes radio silent rather than giving the standard "it's not you, it's me" speech. When Cole realizes he left his inhaler in Sadie's purse and the electronic tracker he attached to it places her in London, he decides to fly across the pond and make a grand romantic gesture — again, we must emphasize, after a single date. There, he is nabbed by goons who mistake him for Sadie, setting in motion a race to keep a superweapon out of the hands of Leveque (Adrien Brody, sporting a hilarious mustache and indecipherable accent).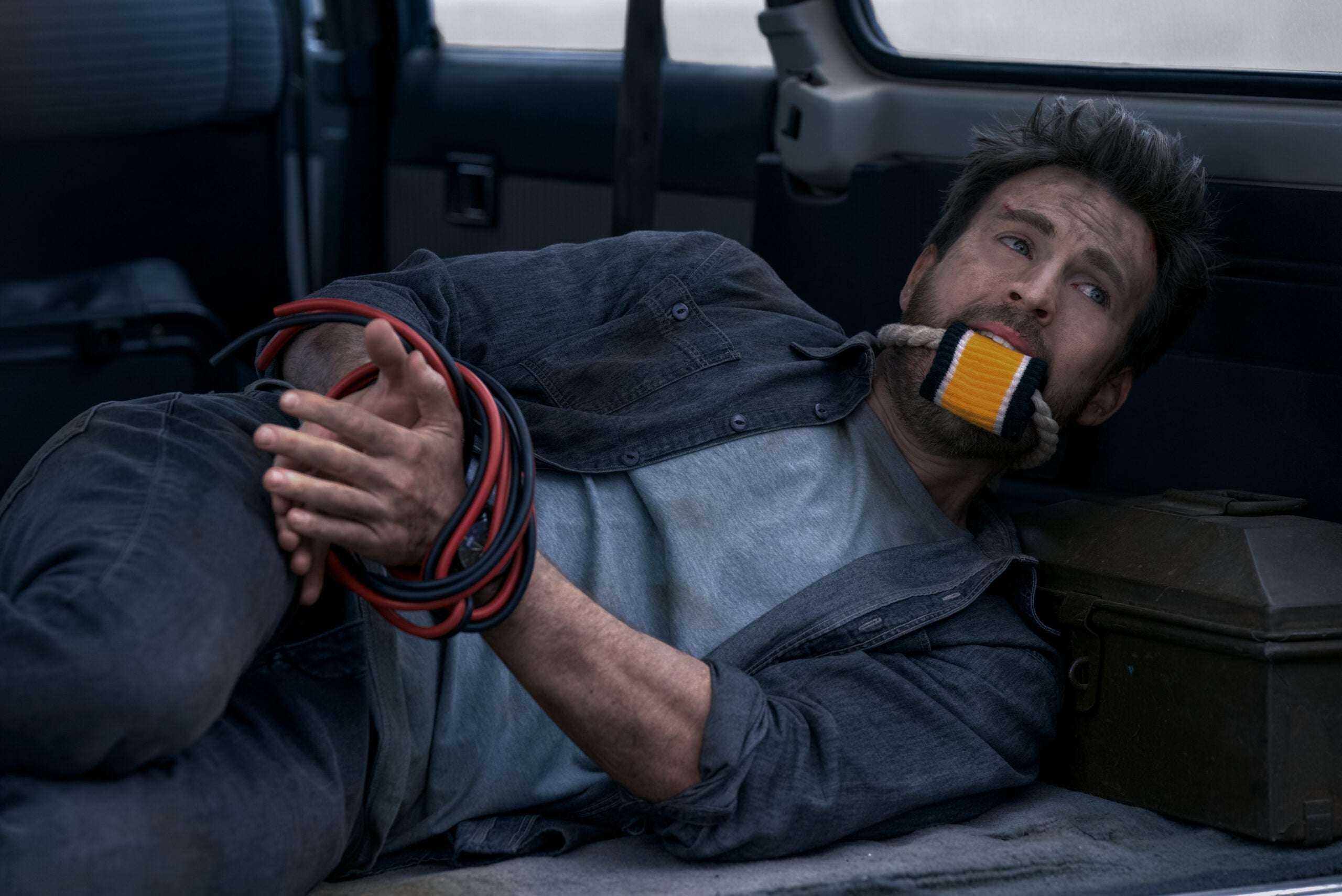 Cole's improbable transatlantic journey is a necessity to set the film's plot in motion, but it would be easier to swallow if Evans and de Armas had any romantic chemistry whatsoever. It's hard to know who exactly to blame for this, as the pair lit up the screen (albeit platonically) in "Knives Out." My instinct is to point the finger at screenwriting quartet Paul Wernick, Rhett Reese, Chris McKenna, and Erik Sommers. The tired cliché "Get a room!" is deployed as a running joke no less than five times, each time mercifully ending the bickering between Evans and de Armas. Wernick and Reese have written successful films like "Deadpool," but the sarcastic quips and verbal jousting don't land the same way when delivered by someone other than a costumed Ryan Reynolds.
Evans, who has successfully navigated romcoms in the past, is adequate. But de Armas feels all wrong for the part, which was originally supposed to be filled by Scarlett Johansson. The Cuban actress has played icy and alluring in romantic roles ("Blade Runner 2047," "Deep Water"), and has shown a real aptitude for action in the excellent James Bond film "No Time To Die" and the not-so-excellent Netflix blockbuster "The Gray Man." But she may want to be more selective with the next romcom role her agent offers up.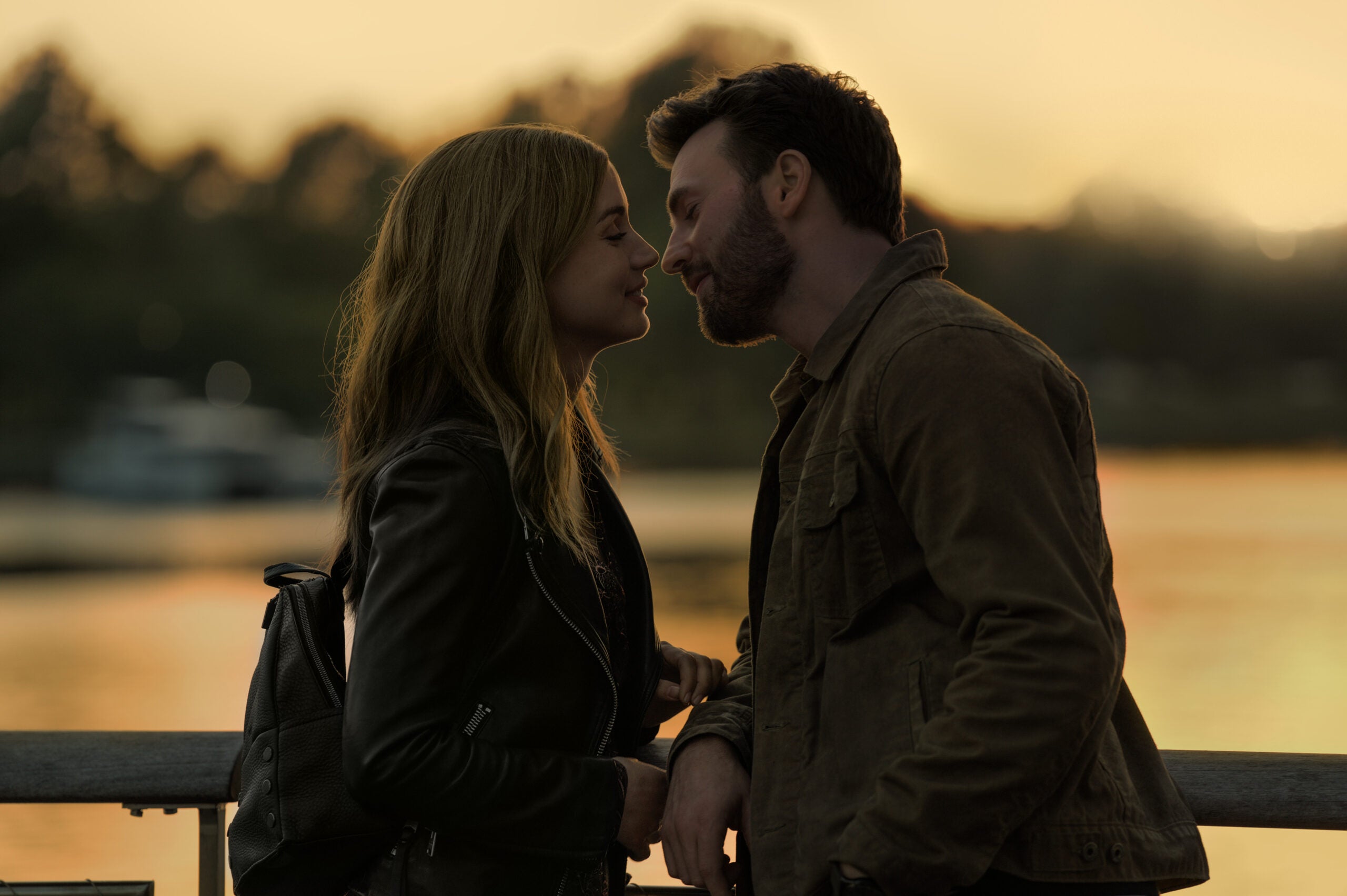 One of the film's few redeeming qualities is that director Dexter Fletcher ("Rocketman") knows how to orchestrate fun, kinetic action set pieces. An early chase scene involving a rickety bus hurtling down a mountain in Pakistan is a highlight, as is a later showdown in a rotating 360-degree rooftop restaurant. He also sprinkles in some surprising actors in small but memorable roles, the best of which is Tim Blake Nelson ("O Brother, Where Art Thou?") playing a Russian mad scientist who uses insects as instruments of torture. But even the cameos (the rest of which we won't spoil here) have diminishing returns, and as the film lurches toward its conclusion, you'll be checking your watch.
Like most contemporary blockbusters, Fletcher and co. plant the seeds for a potential sequel if the movie turns out to be a hit for Apple TV+. But I doubt too many people would be upset if we never heard from "Ghosted" again.
Rating: 1 ½ stars (out of 4)
"Ghosted" begins streaming on Apple TV+ Friday, April 21.
Newsletter Signup
Stay up to date on all the latest news from Boston.com