Streaming
5 must-watch movies & TV shows streaming right now
The best of what's new streaming on Netflix, Hulu, HBO Max, Disney Plus, and more.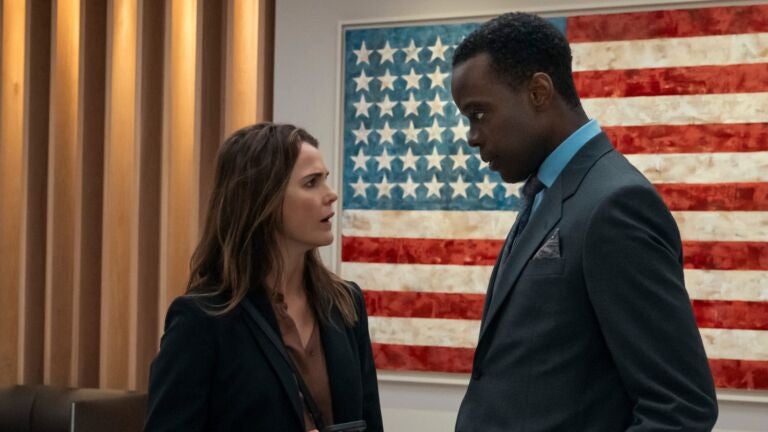 Welcome to Boston.com's weekly streaming guide. Each week, we recommend five must-watch movies and TV shows available on streaming platforms like Netflix, Hulu, Amazon Prime, Disney+, HBO Max, Peacock, Paramount+, and more.
Many recommendations are for new shows, while others are for under-the-radar releases you might have missed or classics that are about to depart a streaming service at the end of the month.
Have a new favorite movie or show you think we should know about? Let us know in the comments, or email [email protected]. Looking for even more great streaming options? Check out previous editions of our must-watch list here.
Movies
"Inception"
Back in 2002, Christopher Nolan presented an idea for a horror movie to Warner Bros. about "dream stealers" who could infiltrate minds, a la Freddy Krueger. While that would no doubt have been interesting, Nolan eventually landed on the heist film/psychological thriller structure for "Inception," a genuine cultural phenomenon when it was released in 2010. Building on Nolan's fascination with time and memory as shown in "Memento," the film follows a team of "extractors" (led by Leonardo DiCaprio) who venture inside the mind of a business heir in order to plant the idea of selling his father's company in his subconscious. Nolan's plots are always intricate jigsaw puzzles, but he pushed the envelope with "Inception," inspiring fans to invest in multiple viewings in an attempt to unravel its "dream within a dream within a dream" structure.
How to watch: "Inception" is streaming on Netflix.
"Judy Blume Forever"
At a moment where parental and government overreach in schools feels like it's at an all-time high, Prime Video's documentary about pioneering YA author Judy Blume is a fun reminder that these culture wars have been going on for decades and have always been deeply embarrassing. Directors Davina Pardo and Leah Wolchok don't unearth much new information about the author of "Are You There, God? It's Me, Margaret" and other impactful teen novels, but spending 90-odd minutes in the spunky Blume's orbit is pleasure enough.
How to watch: "Judy Blume Forever" is streaming on Prime Video.
TV
"The Diplomat"
Keri Russell made America fall in love with her all over again during six seasons as a deeply embedded Soviet spy on "The Americans." So it makes sense that in Netflix's "The Diplomat," a new show also centered around cloak-and-dagger diplomacy, Russell is a standout. This time Russell plays the newly appointed U.S. Ambassador to the U.K., a role that the globetrotter worries will be boring and largely ceremonial. Her fears are unfounded, however, as both international intrigue and troubles with her former ambassador husband (Rufus Sewell) keep her occupied. Showrunner Debora Cahn previously worked on both "The West Wing" and "Homeland," and while "The Diplomat" is more similar to the former, it also has plenty of pulpy drama to keep us entertained.
How to watch: "The Diplomat" is streaming on Netflix.
"Mrs. Davis"
"Mrs. Davis," the new sci-fi drama from Peacock, is one of the most chaotic, jam-packed shows in recent memory. It's concerned with the nature of humanity, the structure of entertainment, clichés, and God. And that's just in the first episode. Co-created by Damon Lindelof ("Lost") and Tara Hernandez ("The Big Bang Theory"), "Mrs. Davis" is about a world controlled by an omnipotent AI of the same name. There is no war, everyone who wants a job has one, and everyone is mostly content. But there's a small faction (eventually led by a nun played by "Glow" star Betty Gilpin) that is working to overthrow it by doing the opposite of what it wants. Know that you will almost certainly be deeply confused after the first episode, but if you stick around for all eight episodes, "Mrs. Davis" pulls off a pretty fantastic and memorable season of TV.
How to watch: "Mrs. Davis" is streaming on Peacock.
"Schmigadoon!"
Unfortunately we can't recommend Apple TV+'s big release of the week, the Chris Evans and Ana de Armas action-adventure romantic comedy "Ghosted." (Read our review of the new movie if you'd like to know why.) Instead, we'll highlight another new-ish Apple release, the second season of the musical comedy "Schmigadoon!" In season one of the series, Cecily Strong ("Saturday Night Live") and Keegan-Michael Key ("Key & Peele") play a couple who unwittingly stumble into Schmigadoon, a mythical land that served as an homage and parody of golden age musicals like "The Music Man," "Brigadoon," and "Carousel." When the couple try to return this season, they instead enter "Schmicago," a send-up of the grittier musicals of the 1960s and '70s like "Chicago," "Hair," and "Sweeney Todd." If you're not a fan of these musicals, the humor may be a bit inaccessible, but a carousel of guest stars like Tituss Burgess ("Unbreakable Kimmy Schmidt"), Jane Krakowski ("30 Rock"), and Ariana DeBose ("West Side Story") make Season 2 worth checking out regardless of your stage acumen.
How to watch: "Schmigadoon!" is streaming on Apple TV+.
Newsletter Signup
Stay up to date on all the latest news from Boston.com