Streaming
5 must-watch movies & TV shows streaming right now
The best of what's new streaming on Netflix, Hulu, HBO Max, Disney Plus, and more.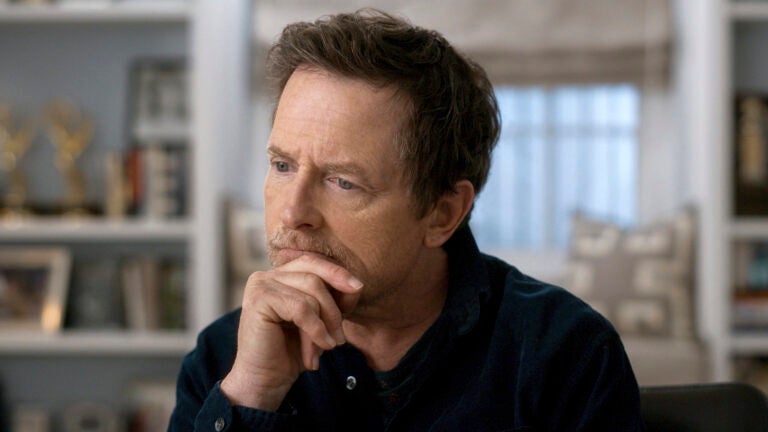 Welcome to Boston.com's weekly streaming guide. Each week, we recommend five must-watch movies and TV shows available on streaming platforms like Netflix, Hulu, Amazon Prime, Disney+, HBO Max, Peacock, Paramount+, and more.
Many recommendations are for new shows, while others are for under-the-radar releases you might have missed or classics that are about to depart a streaming service at the end of the month.
Have a new favorite movie or show you think we should know about? Let us know in the comments, or email kevin.slane[email protected]. Looking for even more great streaming options? Check out previous editions of our must-watch list here.
Movies
"Air"
After a quick run in theaters, Ben Affleck and Matt Damon's Nike biopic "Air" is already available to stream on Prime Video, thanks to the pair's deal with Amazon Studios. "Air" takes us back to the summer of 1984, when Nike executives are scrambling to figure out which newly drafted NBA rookies might sign an endorsement deal with a company known more for its running shoes. After reviewing some tape, Nike exec Sonny Vaccaro (Damon) becomes convinced that the third pick of the draft, Michael Jordan, is a generational talent worth Nike's entire basketball budget (and then some). He gets pushback from every direction, including from Nike's founder, Phil Knight (Affleck). The core strength of "Air" is the repartee among its performers. We already know from decades of red carpet interviews and late-night TV appearances that Damon and Affleck can bust chops with the best of them, and seeing them clown on each other on-screen is a delight. (Read our full review of "Air" for more thoughts about the film.)
How to watch: "Air" is streaming on Prime Video.
"Still: A Michael J. Fox Movie"
If you missed the regional premiere of "Still: A Michael J. Fox Movie" at IFF Boston a couple of weeks ago, the documentary about the "Back to the Future" star and his battle with Parkinson's is now streaming on Apple TV+. After mostly disappearing from the public eye due to the disease's progression, Fox offers unprecedented access and is deeply candid about his life and his struggles. Even now, years after his '80s peak, Fox is a magnetic screen presence, and you'll find it impossible not to root for him.
How to watch: "Still: A Michael J. Fox Movie" is streaming on Apple TV+.
TV
"The Great"
Historical purists, look away: "The Great," Hulu's dark comedy about Russian empress Catherine the Great (Elle Fanning) is back for a third season, with all 10 episodes now streaming on Hulu. While Netflix has to issue statements about the validity of each minor aspect of "The Crown," "The Great" merrily rips up the tale of Catherine the Great and invents new storylines whole cloth, giving Catherine (Elle Fanning, "Super 8") and deranged emperor Peter III (Nicholas Hoult, "Mad Max: Fury Road") new ways to undermine each other in their tumultuous marriage.
How to watch: "The Great" is streaming on Hulu.
"The Great American Baking Show"
Thanks to Netflix, America fell in love with "The Great British Baking Show" (or "The Great British Bake Off," as it's known across the pond) in the mid-2010s. A refreshing antidote to the high stakes and back-stabbing of most U.S. reality competitions, the show instead creates a genial atmosphere for its amateur bakers. The Roku Channel (a free, ad-supported streaming service) has brought "GBBO" hosts Paul Hollywood and Prue Leith stateside to put a group of American amateur bakers through the paces. All the ingredients are assembled for maximum enjoyment, including a likable pair of hosts in Elle Kemper ("The Office") and Zach Cherry ("Severance").
How to watch: "The Great American Baking Show" is streaming on the Roku Channel.
"Jury Duty"
If you're a fan of Nathan Fielder's "The Rehearsal," you'll love "Jury Duty," which takes the hidden-camera prank show genre to ambitious new heights. Co-created by "The Office" producers Gene Stupnitsky and Needham native Lee Eisenberg, "Jury Duty" makes a solar tech named Ronald Gladden the unwitting star of his own reality show. Gladden is summoned for jury duty, and has no idea that he's the only person involved in the case — from the judge to the defendant to his fellow jurors — who isn't an actor. Gladden does know that there's at least one actor, though: James Marsden, who, despite telling everyone about all the movies he's been in ("The Notebook!" "Sonic The Hedgehog!" "X-Men!"), can't convince the judge to excuse him from his civic duty. Gladden never comes off as anything less than a genuinely nice guy who is trying not to show how bewildered he is by the behavior of basically everyone around him.
How to watch: "Jury Duty" is streaming on Amazon Freevee.
Need weekend plans?
The best things to do around the city, delivered to your inbox.