Streaming
5 must-watch movies & TV shows streaming right now
The best of what's new streaming on Netflix, Hulu, HBO Max, Disney Plus, and more.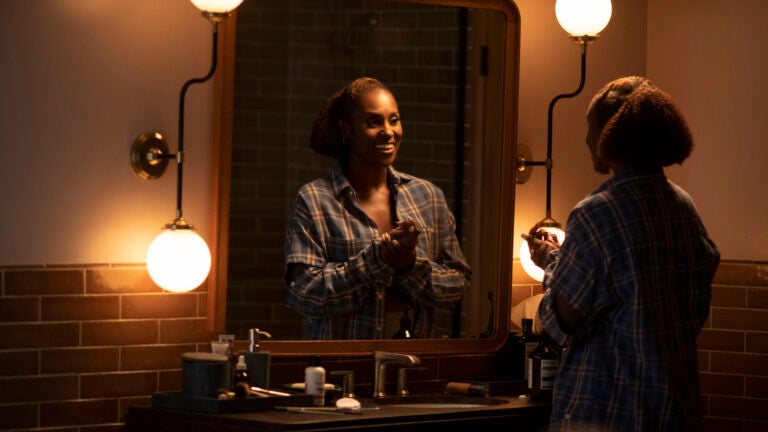 Welcome to Boston.com's weekly streaming guide. Each week, we recommend five must-watch movies and TV shows available on streaming platforms like Netflix, Hulu, Amazon Prime, Disney+, HBO Max, Peacock, Paramount+, and more.
Many recommendations are for new shows, while others are for under-the-radar releases you might have missed or classics that are about to depart a streaming service at the end of the month.
Have a new favorite movie or show you think we should know about? Let us know in the comments, or email [email protected]. Looking for even more great streaming options? Check out previous editions of our must-watch list here.
Movies
"Mission: Impossible"
This column strictly deals with streaming movies, but we're going to squeeze in a recommendation to go see "Mission: Impossible – Dead Reckoning Part One" when it hits theaters next weekend. In short, Tom Cruise has made the movie of the summer once again, producing a singular type of spy thriller — global in scale, with a bottomless budget you can see on the screen — that was once a fixture at the summer box office. Before the seventh installment of the franchise comes out, it's worth revisiting the original 1996 movie (adapted from the 1960s CBS show) to see how far the series has come. Director Brian De Palma's film is more cloak and dagger than later installments, leaning into the mystery of who double-crossed Ethan Hunt and his IMF cohorts instead of relying on bombastic action setpieces. Making his only appearance in the series, Jean Reno ("The Professional") is excellent. In the first appearance of many, Ving Rhames ("Con Air") is even better.
How to watch: "Mission: Impossible" is streaming on Paramount+.
"Raiders of the Lost Ark"
Speaking of blockbuster franchises making their return to theaters, "Indiana Jones and the Dial of Destiny" is desperately trying to avoid the "box office flop" label heading into its second weekend. And that's too bad, because while "Dial of Destiny" is far from a top-tier Indy film, it's a fun afternoon at the cinema, featuring all the kinetic action you expect coupled with a vintage Harrison Ford performance, who really leans into his elder statesman role. The pinnacle of the globetrotting franchise remains the 1981 original, which introduces us to the world's most chronically absent archaeology professor and his paramour, the brassy, hard-drinking Marion Ravenwood (Karen Allen). Steven Spielberg was on an incredible run in the early '80s, but "Raiders" might be the best of the bunch.
How to watch: "Raiders of the Lost Ark" is streaming on Disney+.
TV
"The Horror of Dolores Roach"
Between Showtime's hit drama "Yellowjackets" and Luca Guadagnino's "Bones and All," cannibalism is weirdly having a moment right now. Add Prime Video's "The Horror of Dolores Roach" to that list, which tells a first-generation immigrant version of "Sweeney Todd" that takes "eat the rich" quite literally. Dolores (Justina Machado) is beset on all sides by landlords and other greedy capitalists who view her as nothing more than an asset to exploit. When she unintentionally kills one (and then another, and another), she taps into the entrepreneurial girl-boss spirit and begins serving up the bodies in empanadas to unwitting customers. "Dolores Roach" sometimes struggles to balance its horror and comedy elements, but the fact that you'll find yourself rooting for a serial killer who feeds her victims to the public has to count for something.
How to watch: "The Horror of Dolores Roach" is streaming on Prime Video.
"Insecure"
In the topsy-turvy world of streaming, it's a bit surprising to see all five seasons of "Insecure," the award-winning HBO comedy starring Issa Rae, suddenly pop up on Netflix. It's all part of Warner Bros. Discovery CEO David Zaslav's plan to monetize WBD's content in new ways, with additional HBO shows including "Band of Brothers" and "Six Feet Under" headed to Netflix in the near future as well. Unlike Zaslav's decision to lock several unreleased movies in the Warner Bros. vault for tax purposes, this money-making scheme benefits consumers. The more people who are able to watch Rae — playing a young professional struggling to move into the "real adult" phase of her life amidst romantic turmoil and fights with her friends — the better.
How to watch: "Insecure" is streaming on Netflix and Max.
"Warrior"
It's a small miracle that "Warrior," an action-drama set in post-Civil War San Francisco, managed to make it to a third season. Canceled by Cinemax after two seasons when its parent company decided to stop giving the premium cable network a budget for original shows, "Warrior" built a sizable following on HBO Max (now just Max), which eventually lead to Warner Bros. Discovery ordering a third season. The series is directly inspired by the writings of pioneering action star Bruce Lee, and the action scenes certainly evoke the kung-fu master as well, boasting some of the best fight choreography you'll see on television. The conclusion of the second season echoed the end of HBO's "Deadwood," with the various heroes and villains of Chinatown temporarily putting aside their differences to defend their turf from white oppressors. Season three largely returns its focus to Chinatown's residents, whose stories are always more rich and compelling than any of the neighborhood's outsiders can understand.
How to watch: "Warrior" is streaming on Max.
Need weekend plans?
The best things to do around the city, delivered to your inbox.