Streaming
Bradley Cooper transforms into Leonard Bernstein in 'Maestro' trailer
The first teaser trailer for "Maestro" shows Cooper, who also wrote and directed the film, playing the legendary composer at various stages of his life.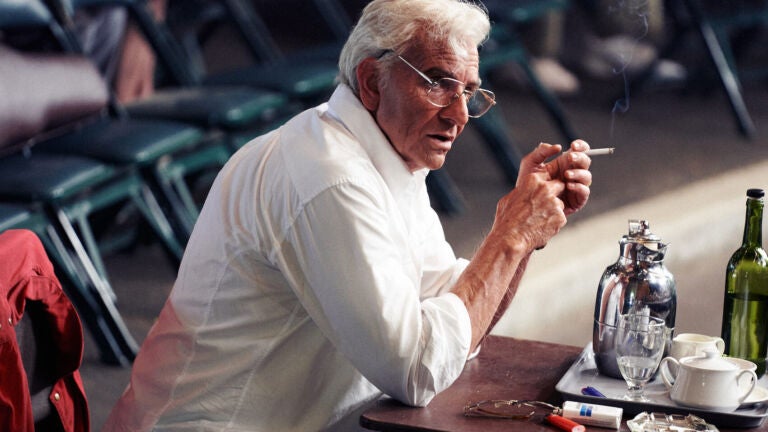 Actor Bradley Cooper has been fully transformed into legendary composer Leonard Bernstein in the upcoming Netflix movie "Maestro," which released its first teaser trailer Tuesday morning.
The trailer for "Maestro" casts the film as a decades-long relationship between Bernstein and actress Felicia Montealegre Cohn Bernstein (Carey Mulligan, "Drive"), who married in 1951. The trailer begins with a black and white scene in which the pair sit in a field playing a guessing game.
The trailer places a heavy emphasis on Bernstein and Cohn Bernstein's relationship, which matches up with Netflix's official synopsis for "Maestro."
"'Maestro' is a towering and fearless love story chronicling the lifelong relationship between Leonard Bernstein and Felicia Montealegre Cohn Bernstein," according to a studio release. "A love letter to life and art, 'Maestro' at its core is an emotionally epic portrayal of family and love."
The black and white courtship scenes appear to have been filmed at Tanglewood, the Western Massachusetts music venue that has been the summer home of the Boston Symphony Orchestra since 1937 and was home to some of the most transformative moments in Bernstein's career.
Cooper and co. spent a week filming "Maestro" at Tanglewood in May 2022, before moving production to New York City, Italy, and London.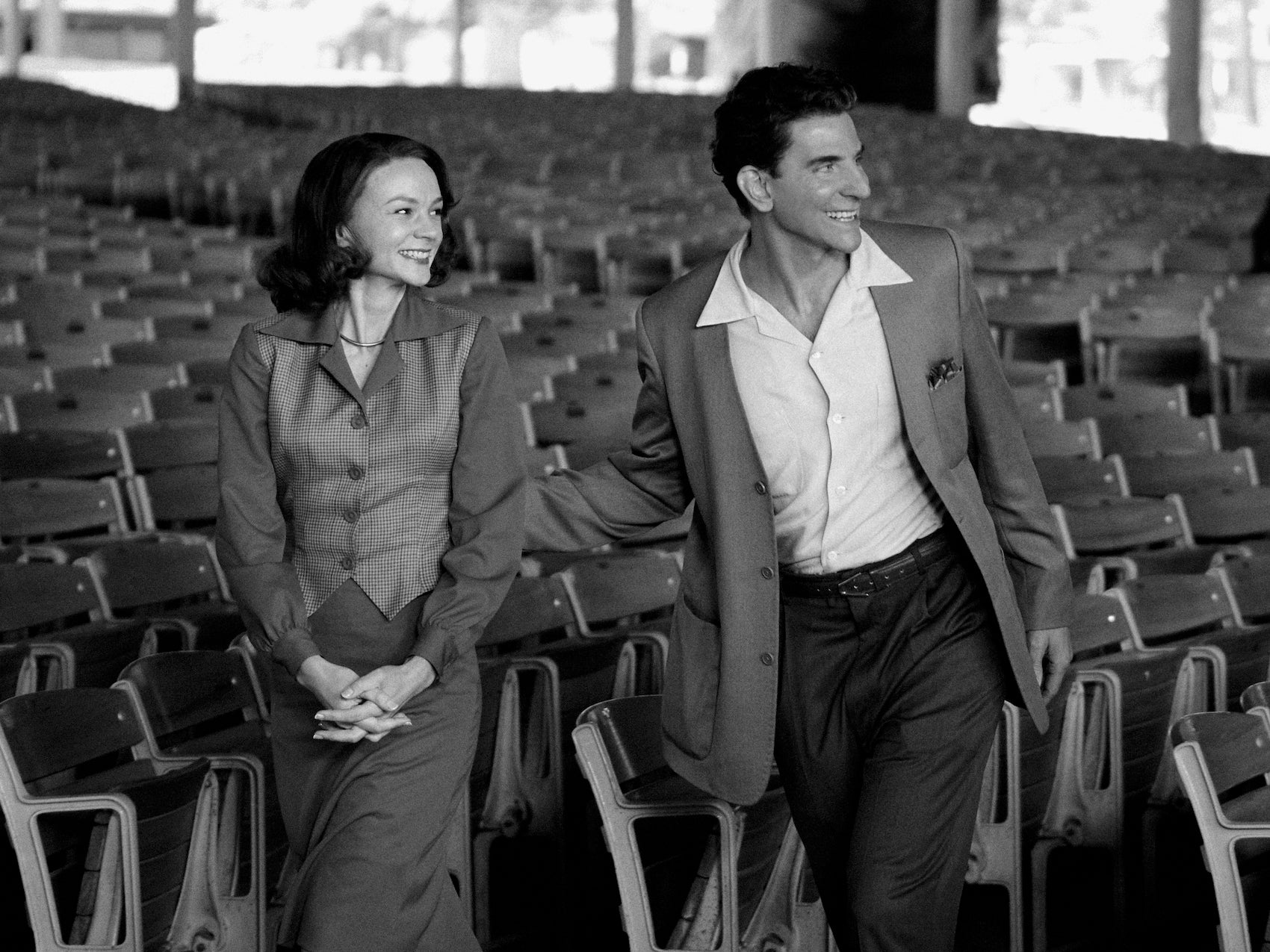 The "West Side Story" composer studied conducting under BSO Music Director Serge Koussevitzky in the 1940s, later becoming his mentor's conducting assistant. He conducted his first opera there in 1946 and took over as the head of the orchestra following Koussevitzky's death in 1951.
Throughout his life, Bernstein returned to Tanglewood on a yearly basis for five decades to teach a new generation of students at the Tanglewood Musical Center.
Interestingly, Mulligan gets first billing over Cooper in the poster for "Maestro," perhaps suggesting that Cohn Bernstein will serve as the same steadying presence in the film as she did in Bernstein's life. Bernstein had multiple affairs with both women and men, and as early as 1943 speculated about living life as an openly gay man.
In the trailer for "Maestro," Cooper can be seen sharing an intimate moment with another man, and was spotted passionately kissing actor Matt Bomer on set.
In real life, Cohn Bernstein acknowledged her husband's sexuality in an undated letter to the composer, writing, "You are a homosexual and may never change — you don't admit to the possibility of a double life, but if your peace of mind, your health, your whole nervous system depend on a certain sexual pattern what can you do?"
Along with Cooper, Mulligan, and Bomer, "Maestro" will feature Sarah Silverman as Bernstein's sister, Shirley; and Maya Hawke ("Stranger Things") and Sam Nivola ("White Noise") as the couple's children, Jamie and Alexander.
"Maestro" will land in select theaters November 22 ahead of its worldwide release date on the streaming platform December 20.
Check out the first teaser trailer and poster for "Maestro" below.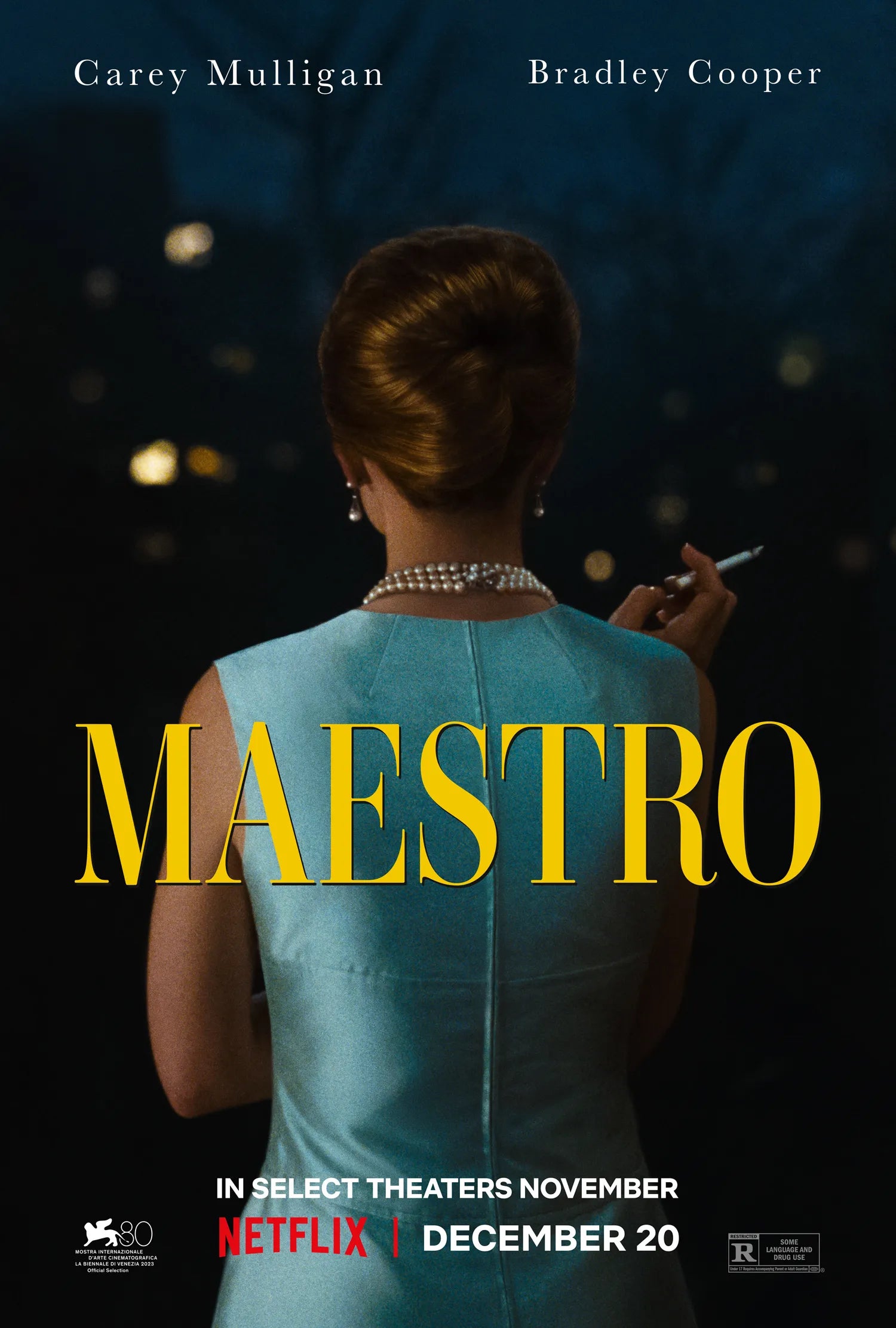 Newsletter Signup
Stay up to date on all the latest news from Boston.com