Streaming
5 must-watch movies & TV shows streaming right now
The best of what's new streaming on Netflix, Hulu, HBO Max, Disney Plus, and more.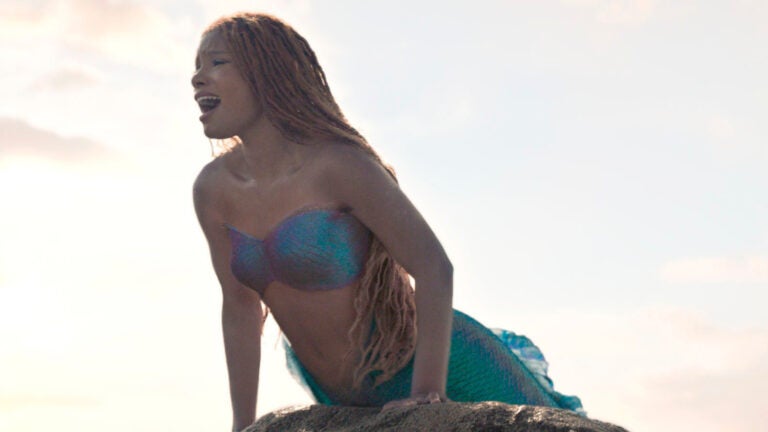 Welcome to Boston.com's weekly streaming guide. Each week, we recommend five must-watch movies and TV shows available on streaming platforms like Netflix, Hulu, Amazon Prime, Disney+, HBO Max, Peacock, Paramount+, and more.
Many recommendations are for new shows, while others are for under-the-radar releases you might have missed or classics that are about to depart a streaming service at the end of the month.
Have a new favorite movie or show you think we should know about? Let us know in the comments, or email [email protected]. Looking for even more great streaming options? Check out previous editions of our must-watch list here.
Movies
"Beverly Hills Cop"
I've been admittedly a bit slow to come around on free ad-supported streaming television (FAST) services, even as the market for them has flourished in recent years. But thanks to some reader feedback — and the recent hike in price to my Hulu subscription — I'm going to experiment with occasionally highlighting movies that are available to watch for free (with ads) on services like Tubi, Pluto TV, Vudu, and Amazon Freevee. (If you're a fan of this idea, please email me to let me know!)
First up is Eddie Murphy's "Beverly Hills Cop," a film I've seen on cable so many times over the years that watching it with ads on Pluto TV feels natural. Also a plus: FAST services don't censor or re-edit their movies, so Murphy's Axel Foley, a street-wise cop on the hunt for his best friend's killer, delivers his hilariously foul-mouthed dialogue as intended. For purists, the film is also available on Paramount+ sans ads.
How to watch: "Beverly Hills Cop" is streaming on Paramount+ and for free (with ads) on Pluto TV.
"The Little Mermaid" (2023)
Let's get the bad news out of the way: The live-action remake of "The Little Mermaid" can't hold a candle to the 1989 animated version. It's somehow almost an hour longer than the original, which may not be ideal for young kids with short attention spans. Nevertheless, singer Halle Bailey is worth watching (and hearing) as Ariel, Melissa McCarthy is fantastic as the sea witch Ursula, and the music hits all right nostalgic notes. In all, it's one of the better live-action Disney remakes.
How to watch: "The Little Mermaid" is streaming on Disney+.
"United 93"
In a recent "Wow, I'm getting old" moment, I came to the realization that there are people who can legally drink and may have already graduated college who weren't alive when 9/11 happened. Decades from now, when the story of September 11th is merely a few pages of a history book, here's hoping there's still space to chronicle the story of "United 93," the only plane that didn't reach its intended target that day thanks to passengers who fought back against the hijackers. Director Paul Greengrass contacted every family of the victims on the flight before making this tense film, which tracks the day's events in real-time and only lightly dramatizes them. He also made the choice to cast non-actors or little-known performers for the film, helping preserve the verisimilitude.
How to watch: "United 93" is streaming on Peacock.
TV
"The Changeling"
LaKeith Stanfield has been part of some fantastic horror-adjacent fare in recent years, including his unforgettable supporting performance in "Get Out" and his starring turn in one of the best (and most unsettling) episodes of "Atlanta" ever, "Teddy Perkins." Now, Stanfield stars in and executive produces "The Changeling," an eight-part fantasy series that begins streaming on Apple TV+ Friday. Based on the novel of the same name by Victor LaValle, Stanfield plays a rare book dealer named Apollo whose life with his wife becomes a waking nightmare upon the birth of their son. To say more would spoil what's to come, but "The Changeling" provides plenty of traditional scary moments while also exploring how past trauma and parenthood can create a deadly cocktail.
How to watch: "The Changeling" is streaming on Apple TV+, with new episodes debuting Fridays.
"The Great"
Hulu recently announced the cancellation of its historical (or perhaps ahistorical?) dark comedy "The Great" after only three seasons. It's a tragic end to one of the best TV shows of recent years, which chronicled the rise of Catherine the Great (Elle Fanning, "Super 8") and her relationship with deranged emperor Peter III (Nicholas Hoult, "Mad Max: Fury Road"). Showrunner Tony McNamara ("The Favourite") kept viewers guessing by ripping up the history books and inventing new storylines from thin air, and the show was better for it. Given that all of the major streamers are now removing their own shows from their libraries and selling them off to other companies, there's no better time to watch "The Great" than now.
How to watch: "The Great" is streaming on Hulu.
Newsletter Signup
Stay up to date on all the latest news from Boston.com