Streaming
5 must-watch movies & TV shows streaming right now
The best of what's new streaming on Netflix, Hulu, HBO Max, Disney Plus, and more.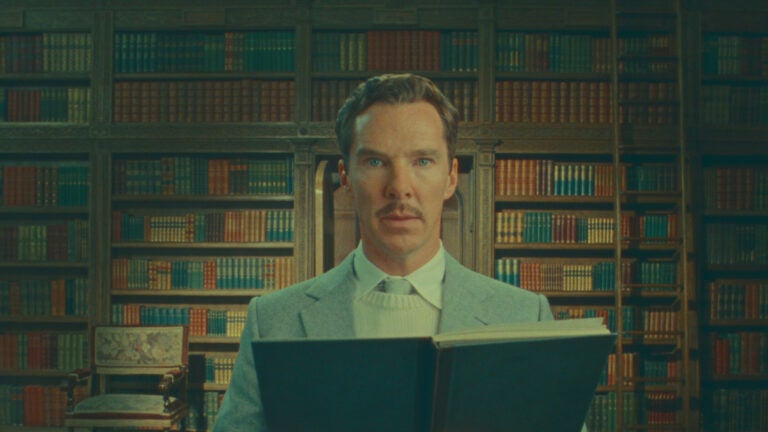 Welcome to Boston.com's weekly streaming guide. Each week, we recommend five must-watch movies and TV shows available on streaming platforms like Netflix, Hulu, Amazon Prime, Disney+, HBO Max, Peacock, Paramount+, and more.
Many recommendations are for new shows, while others are for under-the-radar releases you might have missed or classics that are about to depart a streaming service at the end of the month.
Have a new favorite movie or show you think we should know about? Let us know in the comments, or email [email protected]. Looking for even more great streaming options? Check out previous editions of our must-watch list here.
Movies
"No One Will Save You"
Much like 2023's "Boston Strangler" and 2022's "Predator" prequel "Prey," it's a shame that Disney has decided to push some of its 20th Century Fox properties directly onto Hulu instead of releasing the (quite good) movies in theaters first. Then again, there's something to be said for watching home invasion horror movie "No One Will Save You" at home, where every door creak will give you goosebumps. Kaitlyn Dever ("Booksmart") anchors this one almost entirely on her own, fighting for her life as extraterrestrials threaten her and reawaken past trauma.
How to watch: "No One Will Save You" is streaming on Hulu.
"School of Rock"
Celebrating its 20th anniversary early next week, "School of Rock" might be Richard Linklater's most crowd-pleasing movie ever, and it's certainly Jack Black's most fitting performance. The Tenacious D frontman plays Dewey Finn, a broke wannabe musician who ends up working as a substitute music teacher at a prestigious middle school. He helps them out of their shell, and they help him grow up in the process. Joan Cusack, as an uptight principal, is the perfect garnish.
How to watch: "School of Rock" is streaming on Paramount+ and free with ads on Pluto TV.
"The Wonderful World of Henry Sugar"
Wes Anderson's ornate, oddball storytelling turns out to be the perfect vessel for one of Roald Dahl's most intricate short stories, "The Wonderful World of Henry Sugar." Anderson's film sets bristle with life, and each layer of Dahl's nesting doll narrative is anchored by the same group of actors (Ralph Fiennes, Benedict Cumberbatch, Dev Patel, Richard Ayoade, Ben Kingsley) in various disguises. "Henry Sugar" is utterly transfixing, and bodes well for Anderson and Netflix's future Dahl collaborations.
How to watch: "The Wonderful World of Henry Sugar" is streaming on Netflix.
TV
"The Continental: From the World of John Wick"
So let's get the bad stuff out of the way first: "The Continental: From the World of John Wick" is a considerable step down from any of the four films in the Keanu Reeves action franchise. It stars an actor (Colin Woodell) playing a young version of hotelier Winston Scott (Ian McShane) in 1970s New York City while lacking all of McShane's charisma and attempting to be a hybrid of James Bond and Keanu Reeves. But what "The Continental" has going for it, to borrow a line from Reeves in the first film, is "guns … lots of guns." The three-part special's bread and butter is its action scenes, which crackle with intensity and sparkle with visual panache despite Chad Stahelski not directing a single one of them. If you temper your expectations, "The Continental" is worth a check-in.
How to watch: "The Continental: From the World of John Wick" is streaming on Peacock.
"Gen V"
Prime Video has kept its superhero hot streak going by spinning off its satirical "The Boys" with a Gen Z version — or a "Gen V" version, I suppose. Set at the Harvard of superhero schools, "Gen V" has heroes whose powers feel like punchlines, or at the very least, designed to maximize thinkpiece potential. Marie (Jaz Sinclair) uses her period blood as a weapon. Emma (Lizze Broadway) can shrink, but only by puking. And much like the elite superhero squad The Seven in "The Boys," image and branding trump any sort of powers or actual crime fighting, as the campus bad bullies — who wield social media like a blade — quickly prove.
How to watch: "Gen V" is streaming on Prime Video.
Newsletter Signup
Stay up to date on all the latest news from Boston.com