Streaming
5 must-watch movies & TV shows streaming right now
The best of what's new streaming on Netflix, Hulu, HBO Max, Disney Plus, and more.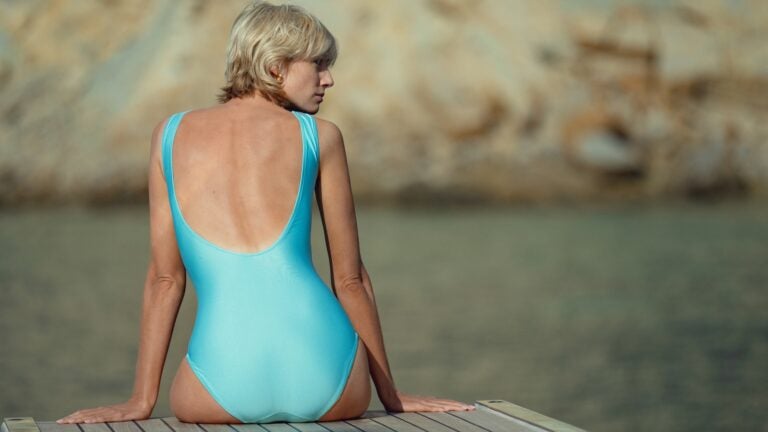 Welcome to Boston.com's weekly streaming guide. Each week, we recommend five must-watch movies and TV shows available on streaming platforms like Netflix, Hulu, Amazon Prime, Disney+, HBO Max, Peacock, Paramount+, and more.
Many recommendations are for new shows, while others are for under-the-radar releases you might have missed or classics that are about to depart a streaming service at the end of the month.
Have a new favorite movie or show you think we should know about? Let us know in the comments, or email [email protected]. Looking for even more great streaming options? Check out previous editions of our must-watch list here.
Movies
"Albert Brooks: Defending My Life"
Albert Brooks is, by some accounts, America's first "alternative comic." His punk rock approach to comedy was well outside the norm, even among transgressive contemporaries like "Saturday Night Live" and David Letterman. Hell, his one-episode appearance on "The Simpsons" is revered as one of the best in the pioneering show's 34-season run. So my only complaints about the new HBO documentary "Albert Brooks: Defending My Life" are that it's both pretty conventional in structure and simply too short to fully capture Brooks' lengthy and varied career. But Rob Reiner's film is a worthy hagiography, and no matter what your entry point was into the Brooks oeuvre, you'll leave "Defending My Life" pleased that someone like Reiner has seen it fit to preserve Brooks' many gifts for posterity.
How to watch: "Albert Brooks: Defending My Life" is streaming on Max.
"Carol"
If you're heading to theaters this weekend, be sure to catch Todd Haynes' darkly funny "May December," in which an actress (Natalie Portman) preparing for a role begins shadowing a Mary Kay Letourneau-esque mother (Julianne Moore) and her much younger husband (Charles Melton). I'll write more about this movie when it comes to Netflix Dec. 1, but as of now, it's got a spot on my Best Movies of 2023 list.
In the meantime, check out Haynes' 2015 romantic drama "Carol," an antidote to the overly-cheery Hallmark holiday movie formula. Much of the film takes place at Christmastime in the 1950s, and the titular Carol (Cate Blanchett, "Tár") first meets Therese (Rooney Mara, "The Girl with the Dragon Tattoo") while shopping for holiday gifts. But the pair's forbidden romance — dogged by custody battles, private investigators, and the taboo nature of homosexuality during the era — is not exactly the stuff of holiday magic. That said, Carol and Therese's relationship can be viewed as an honest metaphor for the holidays: A thrilling but temporary distraction from the monotony of everyday life that will always evoke fond memories, even when, as Carol puts it, "you wind up overcooking the turkey."
How to watch: "Carol" is streaming on Netflix.
"Please Don't Destroy: The Treasure of Foggy Mountain"
If you've watched "Saturday Night Live" recently, you've probably seen (and enjoyed) the work of comedy troupe Please Don't Destroy. Ben Marshall, John Higgins, and Martin Herlihy have served in a hybrid role since joining the show in 2021, working as writers and shooting pre-recorded shorts that build on the weirdo sketches they posted on social media in recent years. (Personal favorites of that pre-"SNL" era include "I Got Vaccinated," Hide and Seek," and "I Got Stuck.")
Following their "SNL" success, the trio steps into feature film territory with "The Treasure of Foggy Mountain," which finds the boyhood pals seeking a hidden treasure that will let them live out their dreams. For Ben, that means taking over the family sporting goods store from his disapproving dad (Brookline's own Conan O'Brien); for Martin, it means buying a house for him and his extremely religious fiancé. In reality, the treasure hunt is a loose plot device that lets PDD get up to their usual antics, which remain laugh-out-loud funny even in a full-length film.
How to watch: "Please Don't Destroy: The Treasure of Foggy Mountain" is streaming on Peacock.
TV
"The Crown"
Based on early reviews posted elsewhere, it seems that the latest season (or half-season, anyway) of "The Crown" is destined to be the worst-reviewed of the Netflix royal drama yet. Without diving into too many details, it seems that the chief criticism of many fellow critics is that creator Peter Morgan has turned the staid show into a crass soap opera as the focus has turned to Princess Diana (a fantastic Elizabeth Debicki). But isn't that exactly what happened to the royal family in real life? The half-season starts with Diana's tragic death and works backward, showing us how her courtship with Dodi Fayed (Khalid Abdalla) is dogged by both ever-present paparazzi and the disapproving royal family. Fabulous performances from Debicki, Dominic West (as Prince Charles), and the fabulously frosty Imelda Staunton as Queen Elizabeth make every heightened conversation and confrontation feel earned.
How to watch: "The Crown" Season Six, Part One is streaming on Netflix, with Part Two scheduled to debut Dec. 14.
"Scott Pilgrim Takes Off"
Watching "Scott Pilgrim Takes Off" is initially a bit of an odd experience. Edgar Wright's 2010 film adaptation of Bryan Lee O'Malley's graphic novel was already so perfectly cartoonish that watching an animated version featuring the same voice cast and many of the same lines of dialogue almost feels like a fan edit. But by the end of the first episode, the show begins to branch away from the film in ways that Netflix's no-spoilers guidelines for critics won't allow me to discuss at length. (You'll know it when you see it, though.) "Scott Pilgrim vs. the World" was one of my favorite movies of the 2010s. Even if you're not as rabid a fan of the film as I am, you'll almost certainly enjoy what O'Malley and co-writer BenDavid Grabinski have cooked up in "Scott Pilgrim Takes Off."
How to watch: "Scott Pilgrim Takes Off" is streaming on Netflix.
Newsletter Signup
Stay up to date on all the latest news from Boston.com