Super Bowl
The Make Way for Ducklings statues are ready for Super Bowl LII (well, some of them are)
They're decked out in Patriots jerseys.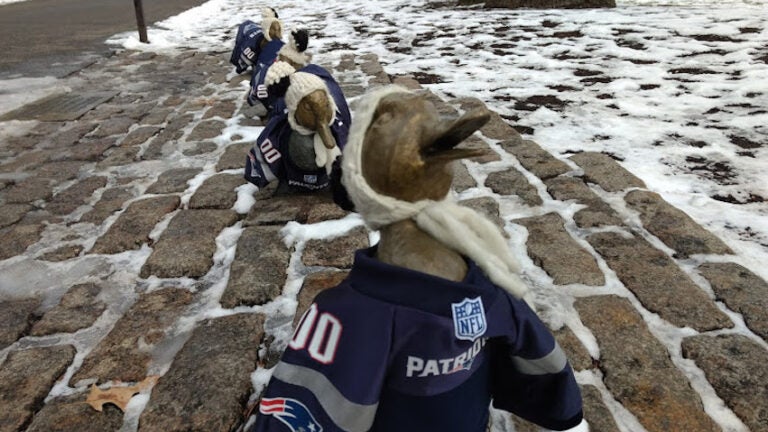 Keeping with tradition, the Boston Public Garden's Make Way for Ducklings statues are decked out in football gear in anticipation of the Patriots' appearance in Super Bowl LII.
The duckling family seemingly received the makeover about two and a half weeks ago, in time for the AFC Championship.
However, as of Thursday afternoon, some of the duck statues were mysteriously missing their jerseys.
Of course, the ducklings have donned Boston sports apparel in the past, including during Bruins Stanley Cup finals, Red Sox World Series, and past Super Bowls that the Patriots have played in.
Ducks with jerseys and beards?? Must be World Series time. No big deal. pic.twitter.com/30ejC0ZQAJ

— Sarah Connors (@sarah_connors) October 23, 2013
https://twitter.com/RealReneeCastle/status/820647170613321730