Arts
How to watch the Isabella Stewart Gardner Museum's virtual greenhouse tour
You can still view the museum's iconic hanging nasturtiums with this online tour.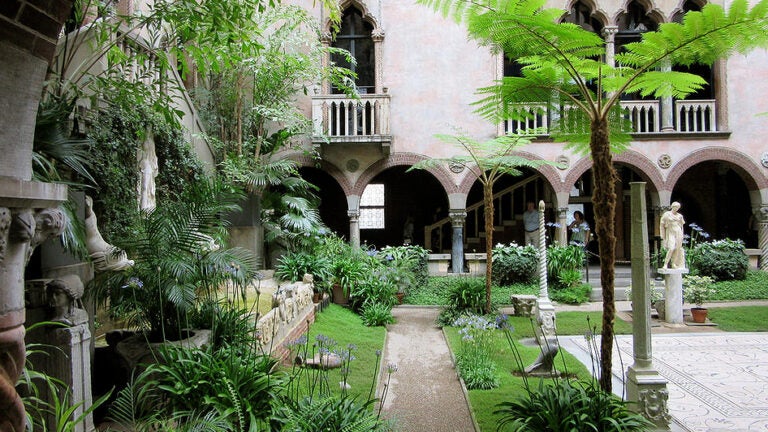 The iconic hanging nasturtiums at the Isabella Stewart Gardner Museum, which have "heralded spring in Boston every year since Isabella's own time" must be admired virtually this year, according to director Peggy Fogelman.
The 20-foot flowering vines are not on display this year due to the museum's closure during the coronavirus pandemic, so the museum has released a virtual tour of the South Shore greenhouses and nursery where they reside.
Erika Rumbly, director of horticulture at the Gardner Museum, hosts the tour and explains the process of growing the nasturtiums.
"We began growing this year's nasturtiums last June and much of the winter was spent training their growth on ladders to achieve the incredible lengths needed to cascade the vines from the Museum's Courtyard balconies," said Rumbley in a press release. "It is odd for our team of growers, who typically grow plants for public delight, to grow without an audience this year. The nasturtiums are always a labor of love; and while it's sad to see them go, we're glad we were able to share a look at this year's blooms online."
Watch the tour below: