TV
'Rectify': Shackled on the inside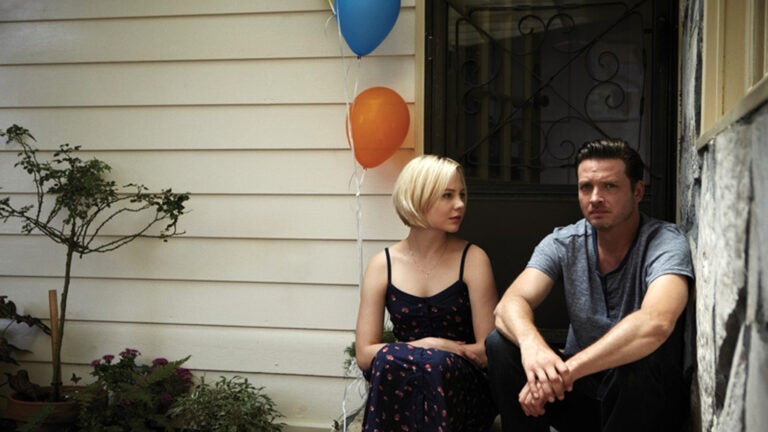 Like "Breaking Bad,'' the evocative new drama "Rectify'' moves forward gradually. It's a breather from the busy scripting and fast edits of most TV shows. There are probably more syllables, more camera cuts, and more choreography in five minutes of "Happy Endings'' or "Scandal'' than there are in a half hour of this six-part Sundance Channel series about a newly released prisoner, which has a two-hour premiere on Monday night at 9.
Fast pacing is an art, certainly, and it is just exactly right for many shows — "30 Rock,'' for example, whose vaudevillian rhythms only made the satire spikier. But I hope speed — not just on TV, but also in movies — hasn't desensitized viewers to the power of the more deliberate approach taken by "Rectify'' creator Ray McKinnon and his co-executive producers from "Breaking Bad,'' Mark Johnson and Melissa Bernstein.
The thicker pacing of "Rectify'' invites you to take the same kind of contemplative stance toward life as its central character, Daniel Holden, who has been on Death Row for 19 years and has just been freed — but not exonerated — by DNA evidence. You can't help but get a strong sense of how time is moving differently for Daniel now, as he watches the anarchic world of traffic and grocery stores and SmartWater. Played by Aden Young with lost stares, he has little to say to his family, and when he does speak, the halting meter of his sentences is alien. He reminded me at times of Billy Bob Thornton in "Sling Blade.'' Despite his painful life in prison, including isolation and gang rapes, Daniel is quite fragile.
Daniel's return to his small Georgia town is a complicated event for his family and for everyone who knew him as a kid. He was reviled for years for committing a violent crime, and those feelings remain alive; he has not been proven innocent. His vibrant younger sister, Amantha (Abigail Spencer), has the only unequivocally positive reaction, after years of fighting for his freedom. Daniel's mother, played with remarkable power by J. Smith-Cameron, is more ambivalent than she's ready to admit. And his good old boy stepbrother, Ted (Clayne Crawford), is openly uneasy about the impact Daniel's presence will have on the family's automotive store. Faced with Daniel's quiet demeanor, Ted is painfully awkward and at one point gives him a porn magazine as a gift. Indeed, everyone seems to become more themselves across from Daniel's blank slate.
The local law enforcement officers, as well as a grandstanding senator who decries "DNA hysteria,'' are not ready to let Daniel's case go. And so the series dabbles in what really happened 19 years earlier, as a new case may be mounted. But the main focus of "Rectify'' stays on the most interesting material — on what it means for a person to find himself with a future, after having written himself off as a dead man walking. Daniel appears to be ready to get back to living, but unaware of how to do that after existing, as he puts it, in "the time in between the seconds.'' The last time he saw an unobstructed sunset, he was a teenager.
Young clearly chose the hard way to play this character, as he splits each of Daniel's responses to his new life into a kind of emotional oblivion. On occasion, McKinnon — perhaps in his appreciation of the actor — lingers too long on Young, as if we're not already completely aware that he is dazed and confused. It unintentionally undermines Young's performance. But for the most part, in Young's Daniel we can clearly see what it means to mystified by freedom, to be on the outside and yet shackled on the inside.