TV
'Rewrapped' judge Marc Summers dishes on new show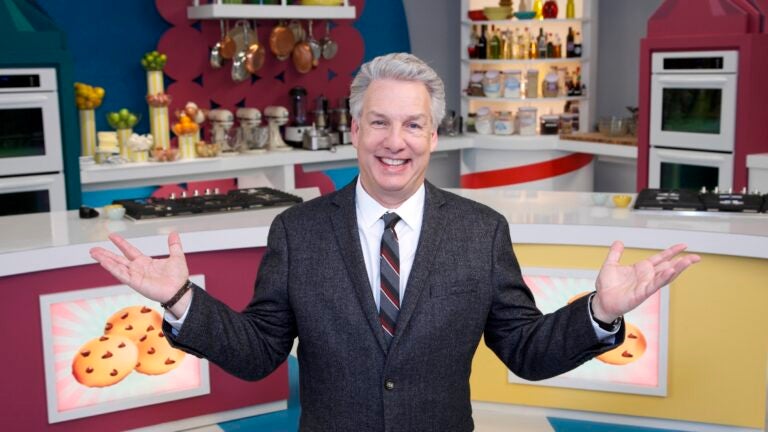 If you're a Food Network fan, you've probably binge watched episodes of the docu-series "Unwrapped,'' which brought viewers into the factories making some of America's favorite treats.
On April 21, Food Network will debut "Rewrapped,'' a competition series based on the snack foods showcased on "Unwrapped.'' Former 'N Sync-er and food lover Joey Fatone will host the two-round show, while the former "Unwrapped'' host Marc Summers takes a stab at judging.
We rang up the "huge Red Sox fan'' this week and he gave us the skinny on the new show before it airs. In the first round, three competitors will be tasked with creating a replica of a snack food, and in the second, they'll be required to use the manufactured treat in a savory or sweet creation. Unlike other reality series, the competitors will not be eliminated, rather they will be scored in each round, and the one with the highest combined score wins.
"Rewrapped'' was the brain child of Beth Burke and Blake Swerdloff at BSTV Productions, who Summers said created "Unwrapped'' 2.0 — "the competitive side.''
Summers, who is new to the judging element, acknowledged the change in pace from other shows that he's worked on.
"As a judge, which I've never done before…there's a lot less pressure on me,'' Summers said. But the pressure isn't just on him.
"People want to be on Food Network because it can change people's careers. Chefs can be like rockstars now,'' Summers added. "They took it all pretty serious … A couple of winners when they were announced broke down and cried.''
You can catch the first of 13 "Rewrapped'' episodes on Food Network, Monday at 8 p.m.