TV
Marilyn Manson Signs On for 'Sons of Anarchy' Final Season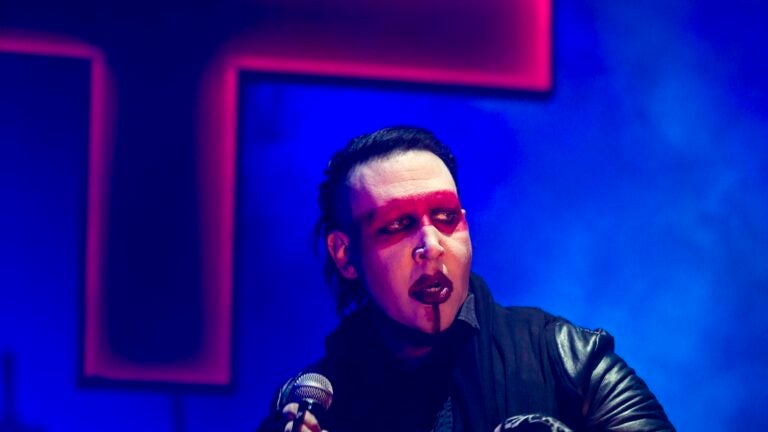 "Sons of Anarchy'' began shooting its seventh and final season two days ago, and yesterday the show's creator and writer, Kurt Sutter, confirmed that controversial rocker Marilyn Manson has signed on for a recurring role in the series.
[fragment number=0]
Manson will play an imprisoned white supremacist named Ron Tully who will ultimately be used by Jax (Charlie Hunnam) to expand the SAMCRO power base.
"Sons has been such a big part of my life, as well as my father's,'' Manson told Deadline. "So I was determined to make him proud by being involved in what will probably be remembered as the most amazing piece of television cinema.
"After all, the very heart of SOA is about that relationship,'' Manson added. "So now all I need is a motorcycle.''
The shock rocker has remained relatively quiet in the music scene recently, but has began transitioning to TV with appearances on "Californication,'' as himself, and "Eastbound and Down,'' as a roller rink server.
There's no definite "Sons'' 2014 premiere date yet, but the show has a habit of coming back in September. We'll keep you updated.