TV
Use These National Spelling Bee Words to Sound Wicked Smaht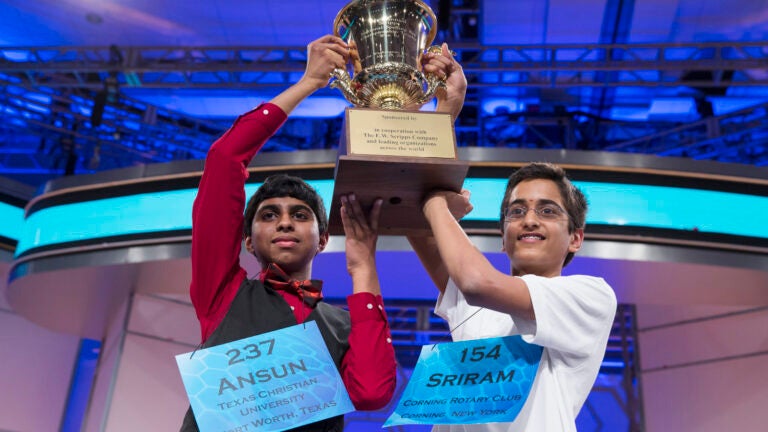 Each year grown-ups watch with awe as middle school students on television correctly spell words we've never heard of. This year, the two finalists were so good the judges ran out of words.
But are any of the words used at the National Spelling Bee applicable in daily life? Here are a few samplings from the Finals you might want to try sneaking into your vocabulary.
From Round 16, there was the word "corpsbruder,'' which is a close comrade. Next time you meet up with your buddies for drinks, try enlightening the conversation with a greeting like: "Hey, what's up corpsbruders?'' We promise they won't slug you.
We all know someone who is lazy, hangs out too much on the couch, wastes valuable time. If you really want to get their attention, next time tell the person to stop being a lotophagus (from Round 13, meaning someone who daydreams too much). They might be spurred to action to figure out what they've just been called.
OK, we all get dropped into situations where we feel out of place. The next time someone asks you what is wrong, just say with a smile, "I feel a bit dépaysé.'' It's a way to be truthful without admitting that you're out of your element because no one will know what you're talking about.
If you're bored at the beach this summer, instead of yelling "Shark!'' and getting in to all kinds of trouble, you can shout "Carcharodont!'' It's a fancy word for great white. Of course, if you see a real shark, you're going to want to use a word that people other than National Spelling Bee champions would understand.
And if anyone calls you out on your new high-brow lexicon, just tell them you're involved in some serious logodaedaly – which is the skillful or clever use of words.