TV
BDC Now: No One Should Be Surprised By Mariah Carey's Isolated Vocals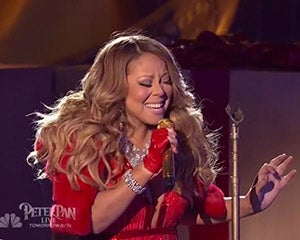 Pop diva Mariah Carey performed at the annual Rockefeller Center Christmas Tree Lighting Wednesday night and video released appearing to be Carey's isolated vocals leaves us feeling flat.
The unedited, isolated video of the "All I Want for Christmas is You'' performance was posted by The Concourse.
Carey was supposed to tape the performance Tuesday night but left fans out in the cold tweeting the situation was beyond her control.
[fragment number=0]
Since she missed the taping, Carey had to perform the song live on Wednesday.
This story today on BDC Now with Jenny Johnson.