TV
Stannis Baratheon is very particular about 'less' v. 'fewer' word usage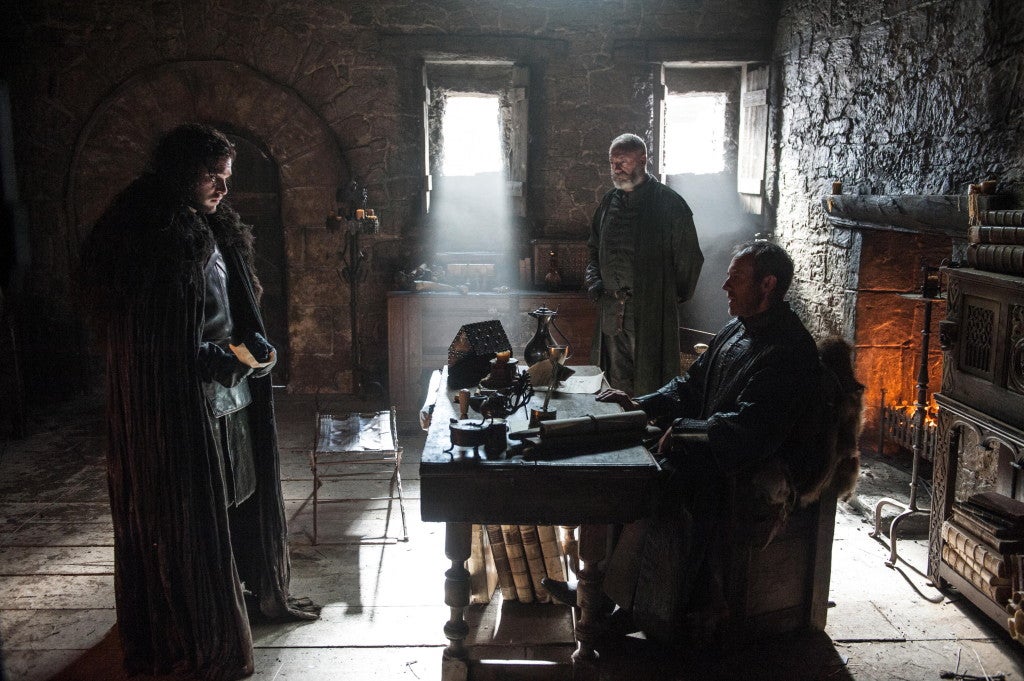 Stannis of the House Baratheon, First of His Name, King of the Andals and the First Men, Lord of the Seven Kingdoms and Protector of the Realm can add one more modifier to his already lengthy title: Defender of Proper Grammar.
In last night's episode of Game of Thrones, Stannis quietly corrected a Night's Watch leader's line, "Less enemies for us.''
"Fewer,'' Stannis mutters.
"What?'' his advisor Davos Seaworth asks.
"Nothing,'' Stannis says.
[fragment number=0]
It would be an amusing but irrelevant moment if not for the fact that Stannis has actually made this grammar correction before. To Davos, nonetheless.
Back in season 2, as Davos and Stannis sail to attack King's Landing, the two talk about how Stannis cut off Davos's fingers as a just punishment for his years of illegal smuggling.
"It's four less fingernails to clean,'' Davos says.
"Fewer,'' Stannis replies.
"Pardon?''
"Four fewer fingernails to clean,'' Stannis says.
[fragment number=1]
Sure, Westeros is a fantasy world of dragons, magical resurrections, and stone-like feral people. But it's nice to know that as much as things differ from here on Earth, Westeros still has pedantic grammarians like Stannis to protect the English language.