TV
Fallon, Kimmel Deflategate jokes fall flat
Late night hosts Jimmy Fallon and Jimmy Kimmel had some pretty weak jokes about Tom Brady and the Deflategate decision on Thursday.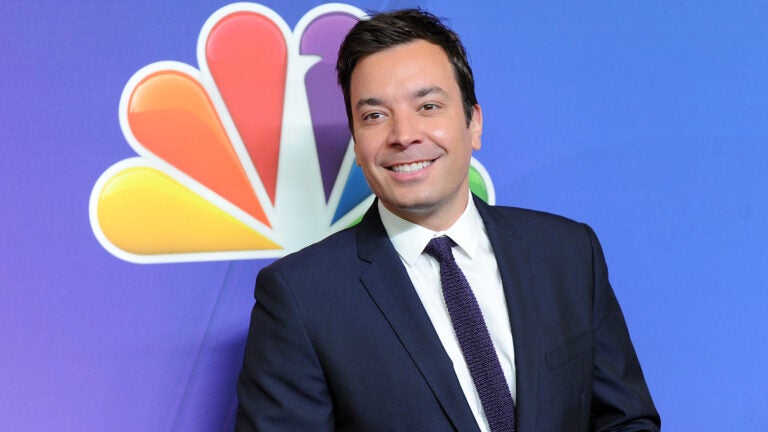 Jimmy Fallon and Jimmy Kimmel chimed in on Thursday's news that Tom Brady's four-game suspension had been overturned, but their jokes were as flat as a deflated football.
"The judge said, 'After careful consideration of the evidence from both parties, I rule in favor of my fantasy football team,''' Fallon said. "'Papa needs them points!'''
Meh. Not your best, Jimmy.
As expected, The Tonight Show's New York crowd was not happy about the Deflategate decision and responded with a chorus of boos.
"I know you all agree it's a good idea,'' Fallon said.
The late night host finished the segment with a recap of reactions from that infamous Tom Brady courtroom sketch, which was a so-so skit.
You can check out the clip below.
[fragment number=0]
Kimmel didn't do much better with his take on the Brady news.
After kicking off his monologue with what seemed like an extended commercial for the upcoming Star Wars: The Force Awakens film, he used the bit as a segue into his Deflategate jokes, accompanied by a less-than-flattering photo of the Patriots quarterback.
"The force was with Tom Brady and New England Patriots fans today. A federal judge this morning overturned Tom Brady's four-game suspension by the NFL,'' Kimmel said. "Of course the suspension was overturned. I mean, is that the face of someone you can stay mad at? Matt Damon is reportedly holed up in a bathroom right now with that picture in his lap.''
That's the best you got?
You can check out Kimmel's Brady jokes here.
What celebrities have said about Deflategate:
[bdc-gallery id="108852″]