TV
Uzo Aduba just can't get enough of Taylor Swift either
The Medfield native gushed about being a guest on the 1989 Tour to Seth Meyers.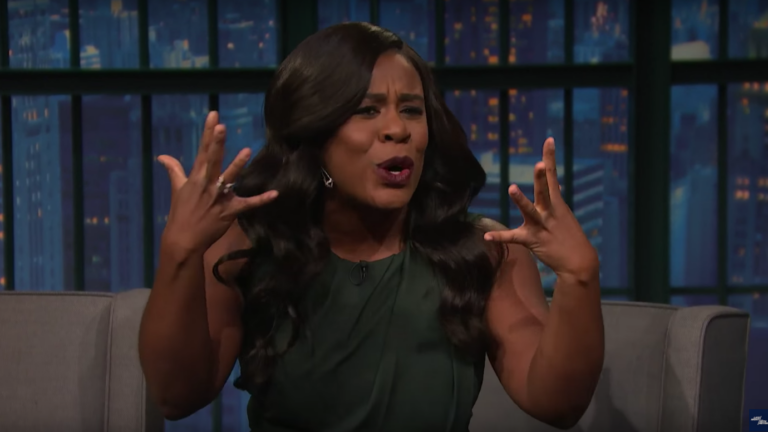 [fragment number=0]
Uzo Aduba, the Medfield-bred actress best known for her Emmy-winning role in Orange Is the New Black, stopped by Late Night with Seth Meyers to reminisce on the time she hung out with Taylor Swift — in front of 60,000 people.
"Well, you come up this evelator, and I wanted to like — a Tina Turner song [should be] playing in the background,'' Aduba said about the time she joined Swift at the Staples Center in Los Angeles during Swift's 1989 Tour. "[It] brings you up and all of a sudden, you're looking at tens of thousands of people. And they're all die-hard Taylor Swift fans.''
[fragment number=1]
"Do you have a sense of like, 'Oh my god, am I going to let these people down?' or is their energy just so incredible that you just ride it?'' Meyers asked.
"You do at first. The butterflies kick in because it's live, again, a live thing, no going back,'' Aduba said. "[And] all of a sudden you feel radiating love from 13 year olds coming. And 18 year olds, and college students radiating at you, and it feels like — I can't even describe it, it's the most intense and amazing feeling.''
Uzo Aduba: Loyal member of the #SwiftSquad.
Famous Boston celebs:
[bdc-gallery id="120240″]