TV
New Edition is getting a BET series—and you could be a part of it
Spread the word—there's a casting call happening this Saturday.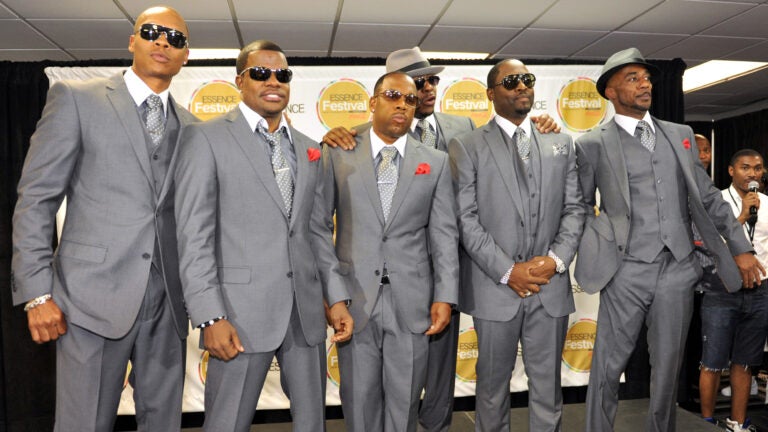 A new miniseries from BET is in search of a handful of guys that look like one of Boston's prized boy bands. (No, not that one.)
Boston Casting — a company that worked with Hollywood flicks like The Fighter, American Hustle, and most recently Joy and Ted 2 — is holding a casting call this Saturday for BET's new series on New Edition. They're in need of look-alikes for group members Bobby Brown, Ricky Bell, Michael Bivins, Ronnie DeVoe, Ralph Tresvant, and Johnny Gill.
"First and foremost, they have to be good dancers — it's a plus if they can sing and act. If they cannot sing, we can dub in the singing,'' Angela Peri, Boston Casting's casting director said. "Mostly, we're looking for people who have the right look and are good dancers.''
Peri explains she's looking to cast in two different age groups: ages 10 to 17, and 18 to 25. Peri is aiming to cast a "young'' version and an "older'' version for each member of New Edition, as the miniseries will cover the group's earliest years.
"They're doing a national search,'' Peri added. She said it'd be ideal to see local faces land these parts, as New Edition hails from Boston. "It would be so cool.''
Boston Casting's casting calls usually have turnouts in the 400- to 800-person range, Peri said. All auditionees should come with a current photo and a resume.
"We're going to ask them to show us two minutes of their best whatever — so they can either dance for a minute or two, sing for a minute or two, or do a monologue,'' Peri said. "If they can't do any of that, then, well, they can tell us a joke.''
This casting call takes place Saturday, January 16 at 129 Braintree St., Allston. Ages 10 to 17 should come at 10 a.m., and ages 18 to 25 should come at 2 p.m. According to Boston Casting, all experience levels are welcome.