TV
The Bachelor: Caila Quinn's quote of the week
In week three, she got real sad about group dating.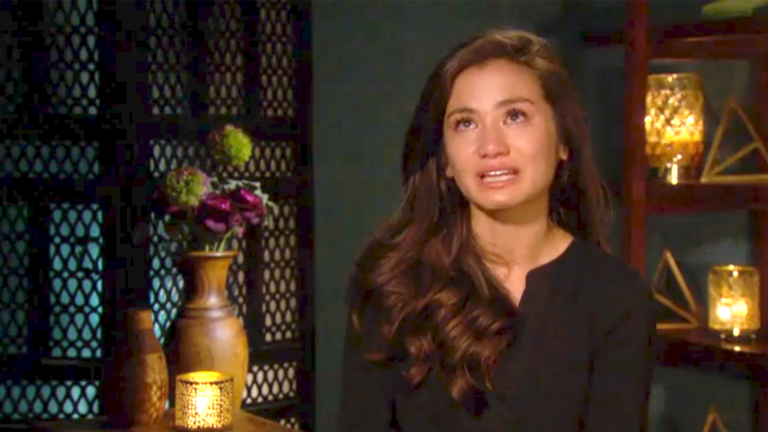 On last night's episode of The Bachelor, people at home got their weekly dose of crazy in the form of gang-ups and emotional departures. Nothing no one hasn't seen before. (Actually, toe scrutiny might be a new one.)
Though we saw little of Boston-based contestant Caila Quinn this week, she's still around — and super demonstrative. And so, Boston.com readers, we give you the Caila Quinn quote of the week.
In a private chat with another Bachelor contestant Jojo, Caila has a very tearful realization. She became overwhelmed about the Bachelor, Ben Higgins, potentially fall in love with other women while she has no choice but to watch.
Caila told Jojo:
I think, right now, I'm taking into account that this is a process, this is a different dating situation. It's just hitting me that it's not a competition, but there are other girls here. It's just hitting me that I could have my heart broken if I really fall for him. He could potentially fall in love with other people. And they're all great people. But I don't want to be guarded. I'm just acknowledging the fact that it's going to be hard. … It's going to be worth it, but it's going to be hard. I'm definitely happy that I'm here. He's amazing, and I don't want to hear about the time that he spent with them.
Meanwhile, Bachelor Ben took his one-on-one dates to a small castle with an infinity pool, and on a yellow stunt plane flying over Los Angeles.