TV
Marco Rubio discussed THOSE heeled boots on The Tonight Show
Plus that one time he attended a foam party.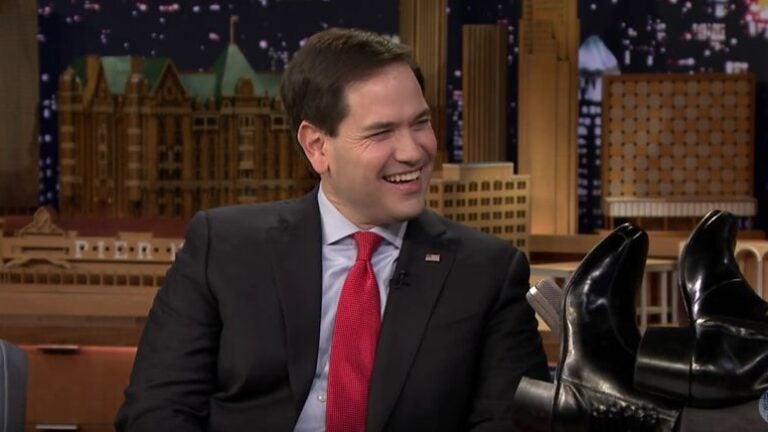 Marco Rubio appeared on The Tonight Show Starring Jimmy Fallon Thursday to finally address an important issue: his heeled boots.
Fallon reminisced about the days he and Will Ferrell would wear zipper boots, and Rubio remembered the only one time (he says) that he went to a foam party in college wearing boots like these and all the dye washed off.
Though Fallon is a fan of the footwear, Rubio wouldn't say where his boots are at the moment.
"They're in an undisclosed location,'' Rubio said. "But they'll be used at the appropriate time.''