TV
Here's the first photo of the Friends cast reunited at the upcoming NBC tribute
The one where five-sixths of them get back together.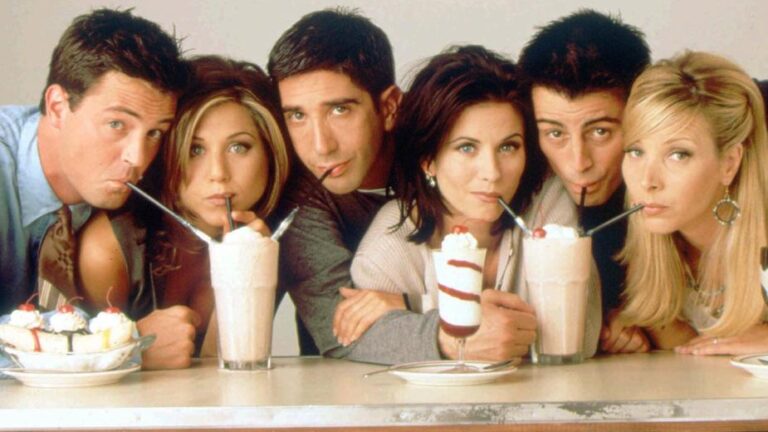 So no one told you life was gonna give you a Friends reunion? *clap clap clap clap*
Newton native Matt LeBlanc joined four of his five Friends costars at a taping for NBC's Must See TV: A Tribute to James Burrows Sunday night. Burrows is a legendary television director who, along with directing the very first episode of Friends, co-created the Boston-based sitcom Cheers and directed 1,000 episodes of television.
One of those 1,000 was the pilot episode of The Big Bang Theory, which meant stars of that CBS show were on hand to snap a photo with their sitcom forefathers.
Fans of the '90s comedy classic likely couldn't be any more disappointed that Matthew Perry was busy in London rehearsing for a new play during the taping of the tribute, which airs February 21 — or that the initial hype about a purported Friends reunion was, as David Schwimmer put it, "completely inaccurate.'' But anything that puts five-sixths of the cast of one of the most popular sitcoms of all time in a room together is cause for excitement.
[fragment number=1]