TV
Caila Quinn's Bachelor quote of the week
The Bostonian contestant taught Ben some tricks with cookies.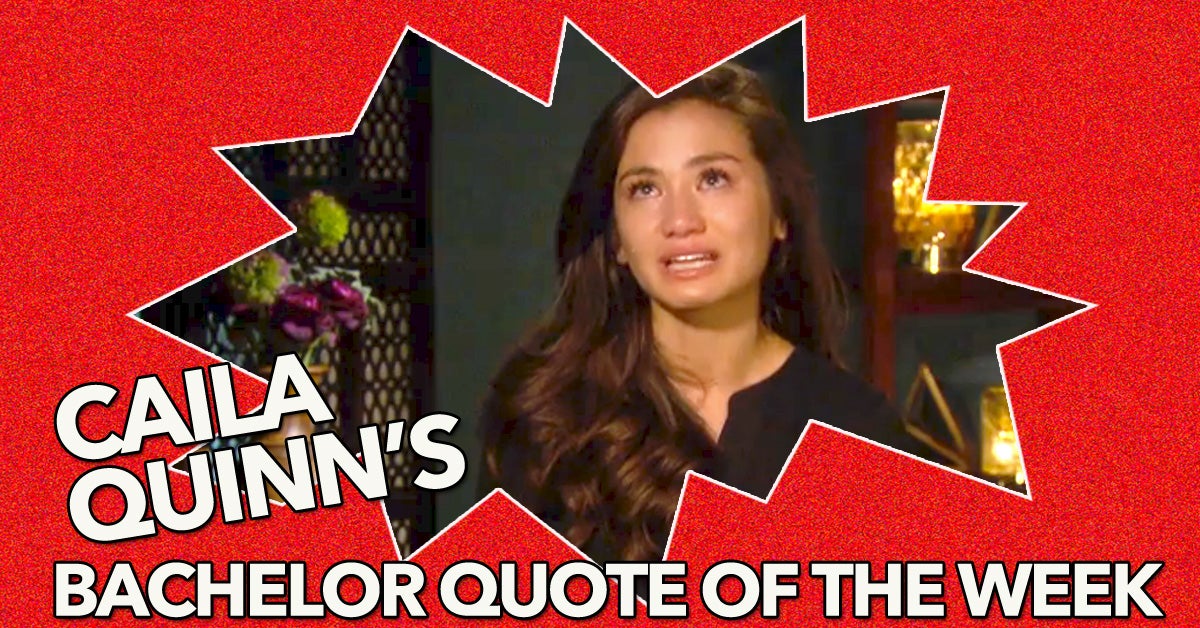 Eleven contestants were left at the end of The Bachelor's fourth week, and your girl Caila Quinn was one of them. In fact, it looked like she and Bachelor Ben were just really digging each other, like any other normal couple trying to date on reality TV.
This week, they got extra romantic when Caila introduced Ben to a game she fittingly dubbed "the cookie game.'' Here's Caila:
I thought we could do something that's very meaningful to me. The cookie game, something I actually introduced the girls to. … You need to try to get it into your mouth, and whoever gets it first, gets a kiss.
Nothing says "romance'' like putting cookies on your face. Nothing!
[fragment number=0]