TV
An Internet surprise from Louis CK: 'Horace and Pete'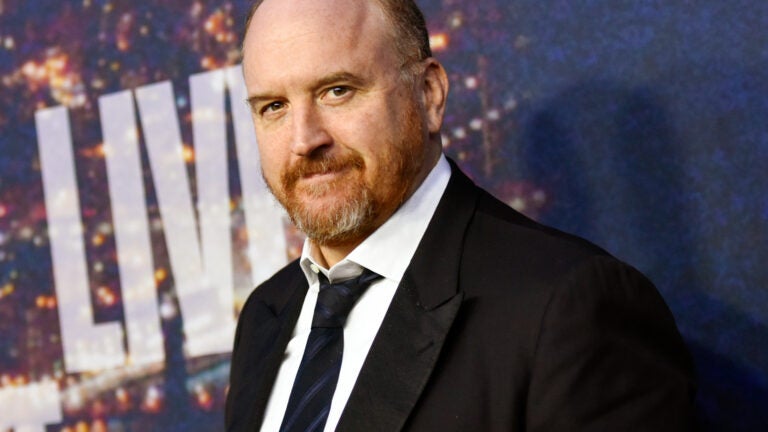 Comedian Louis C.K. pulled a Beyoncé on Saturday, releasing a new online show called "Horace and Pete'' directly to fans with no warning.
"Hi there,'' Louis C.K. wrote in a mass email, "Horace and Pete episode one is available for download. $5 Go here to watch it. We hope you like it.''
Louis C.K. wrote, directed and stars in the show, whose cast also includes Alan Alda, Steve Buscemi, Edie Falco, Rebecca Hall, Jessica Lange, Kurt Metzger and Steven Wright, among others. The theme song is by Paul Simon.
The episode, a 67-minute drama flecked with dark humor, is set primarily in a bar run by Horace, played by Louis C.K., and Pete, played by Buscemi. Alda plays the dyspeptic, pre-politically correct Uncle Pete, who tends bar.
The plot — which involves what will become of the bar a year after the death of its patriarch, Horace's father — touches on evergreen themes of intergenerational and family conflict, though the dialogue includes discussions of topical events. Donald Trump's decision to skip the Republican presidential debate on Thursday is mentioned, indicating that at least some scenes were filmed very recently.
On Louis C.K.'s website, three empty slots appear below the first episode of the show, suggesting the possibility that future episodes are in the works.
Louis C.K. has used the direct-to-consumer method to release stand-up specials, from him and others, before, although usually with some promotion. Since 2013, he has released seven shows and one feature film through his website. The price has always been $5. Fans on social media applauded his latest effort, posting reviews that compared the show to Arthur Miller's "Death of a Salesman,'' as well as to "Cheers.''
One user on Reddit wrote: "It's like watching 'death of a salesman' live. That is the aura.''
Louis C.K. has been on hiatus from his show "Louie'' since August while he works on other projects. The fifth season of "Louie,'' which is broadcast on the FX network, appeared last spring. He has not said whether there will be a sixth season.