TV
Matt Damon and Ben Affleck are bringing a new TV show to cable this fall
The Boston bros are going sci-fi.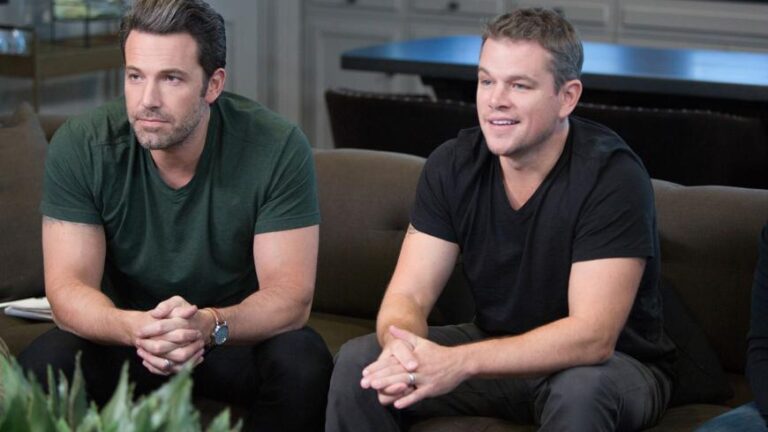 Cambridge's most popular thespians are bringing a futuristic drama to the Syfy network later this year.
According to Deadline, Syfy has given 13-episode series order of Incorporated, a dystopian drama starring Sean Teale (Reign) as a young executive who infiltrates a world of all-powerful corporations to help a woman he loves.
"The most powerful science fiction holds up a mirror to our world,'' Dave Howe, president of Syfy and Chiller, told Deadline. "Incorporated is exactly that type of smart, provocative series, delivering a fresh, edge of your seat thriller that challenges notions of the world we live in today.''
Other than their HBO filmmaking reality show, Project Greenlight, Incorporated will be the first TV show produced by Pearl Street Films, Damon and Affleck's production company.
The last few months have been a mixed bag for Pearl Street Films productions. While its Massachusetts-based movie Manchester by the Sea has been getting absolutely incredible reviews, its HBO TV-movie Leisure Class, directed by Project Greenlight winner Jason Mann, was universally panned.
Incorporated is set to co-star Dennis Haysbert (President Palmer on 24), Julia Ormond (Mad Men, The Curious Case of Benjamin Button), and newcomer Eddie Ramos.