TV
Casey Affleck and Stephen Colbert almost fought on The Late Show
The actor got into it with the host on Monday.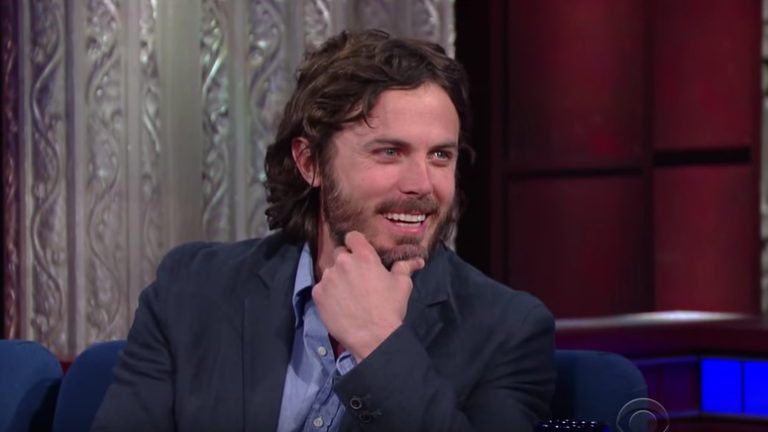 Casey Affleck's Massachusetts attitude came out a bit while he was on The Late Show with Stephen Colbert Monday night.
The Cambridge-raised star appeared on the episode to promote his crime thriller drama Triple 9, but things got tense after Colbert criticized his shlumpy-casual outfit.
"Thanks for dressing up,'' Colbert said. "I can't tell if this is the least celebrity thing to do or the most celebrity thing to do.''
"Don't give me a hard time,'' Affleck replied. "You look great.''
"Well, thank you. I'm not saying you don't look good,'' Colbert said, to which Affleck cut him off to say, "Well, sort of.''
"How long are we going to talk about this?'' Affleck asked.
"Until I get to my joke,'' Colbert said. "You really look like a street corner Jesus.''
Though they talked about how they should probably "bare-knuckle box'' at the end of the segment (Affleck said he doesn't like to fight, though), the two warmed to each other by talking about how they both help their kids with science projects.