TV
Casey Affleck on Pablo Sandoval: 'People have all kinds of bodies'
Last night, Affleck and Seth Meyers just bro'd out and talked about the Red Sox, kehd.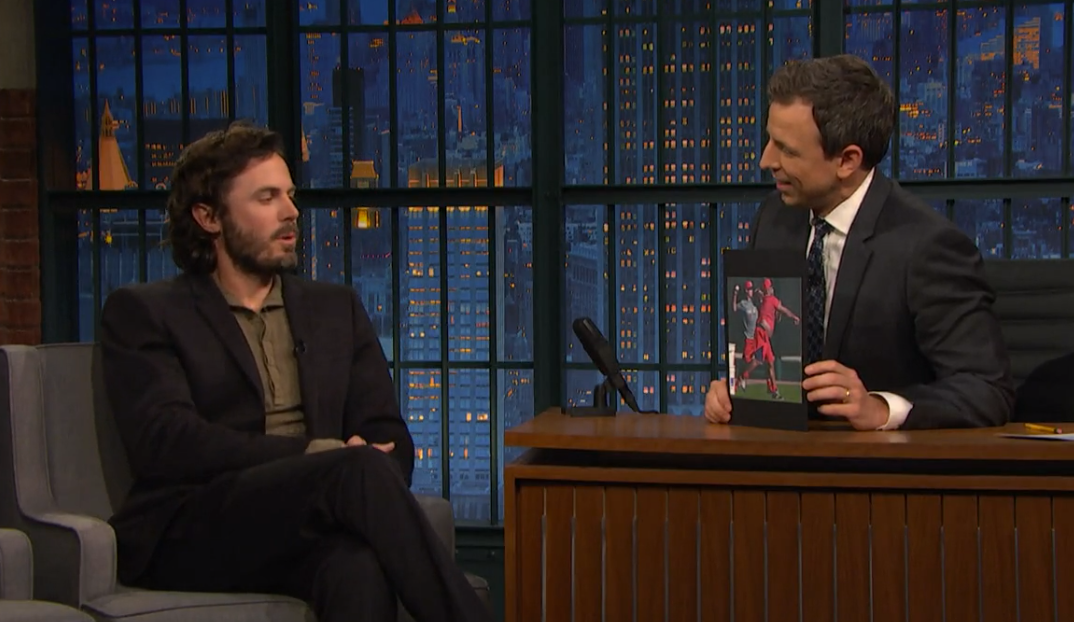 [fragment number=0]
Casey Affleck, noted Bostonian, and Seth Meyers, New Hampshire-ite and faux-Bostonian, got together on Late Night to bro out about Boston things.
When Meyers asked how Affleck felt about other actors being bad at Boston accents, Affleck said he hardly noticed it. "People that live there all sound different,'' Affleck said.
They went on to talk about the Red Sox, and Meyers pulled up this picture of Sox player Pablo Sandoval at spring training that's making its way around the Internet.
"This is getting a lot of press because people are wondering if he came back in shape,'' Meyers said. "Have you seen that yet? Does that concern you?''
Affleck responded like the Bostonian he is: "I'm not too worried about it. People have all kinds of bodies.''
There it is, folks. Casey Affleck is not concerned about Pablo Sandoval, in case you needed to know.