TV
Jimmy Fallon got caught lying about the so-called 'whales' in the New England Aquarium
Whale lies are the new white lies.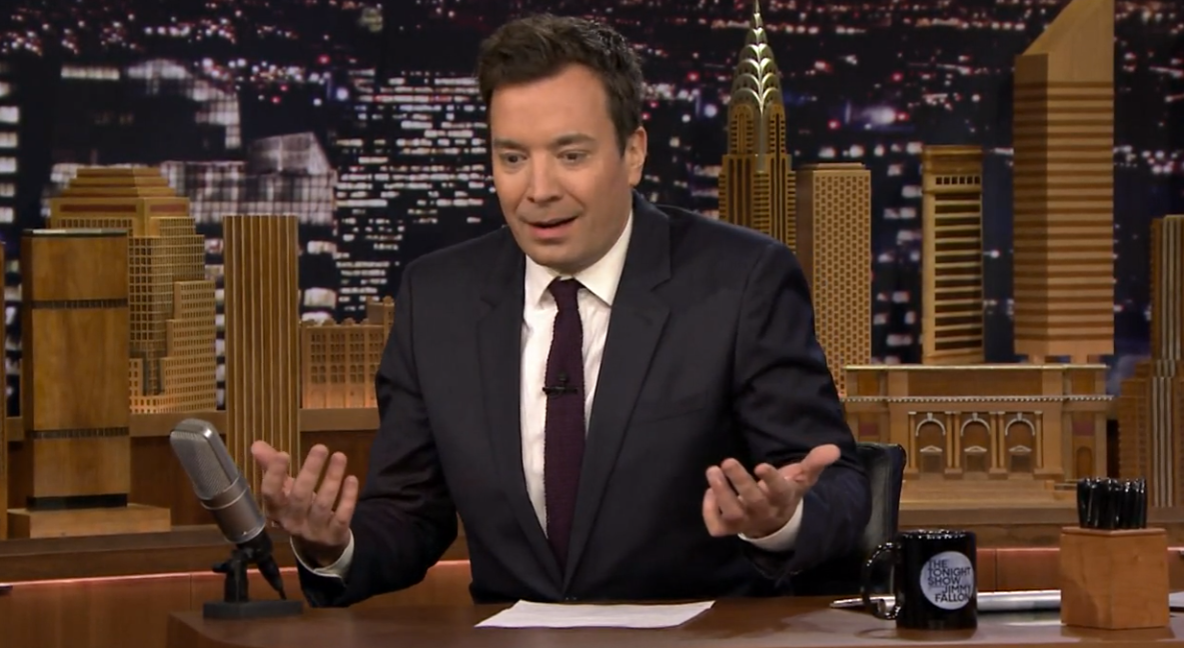 [fragment number=0]
Why does it feel like whenever Jimmy Fallon comes to Boston, he leaves with a whole bunch of tales to share (some more dangerous than others)?
His latest, which he told on Thursday's Tonight Show to Milton native Jenny Slate, was about a conversation he had in a cab after visiting the New England Aquarium. The taxi driver asked Fallon if he "saw the whales,'' and — mind the actual size of whales — Fallon said he did. The white lie turned into a whole fabrication about how he went on a boat to see the whales, and Fallon saw the "mama whale'' and the two baby whales.
"I hate lying, I'm going into what snacks they served,'' Fallon said. "I go, 'I never saw the whales, OK?! You caught me, all right?!'''
It happens.