TV
An executive producer of The Departed says a TV adaptation could be in the works
Move over, Fargo.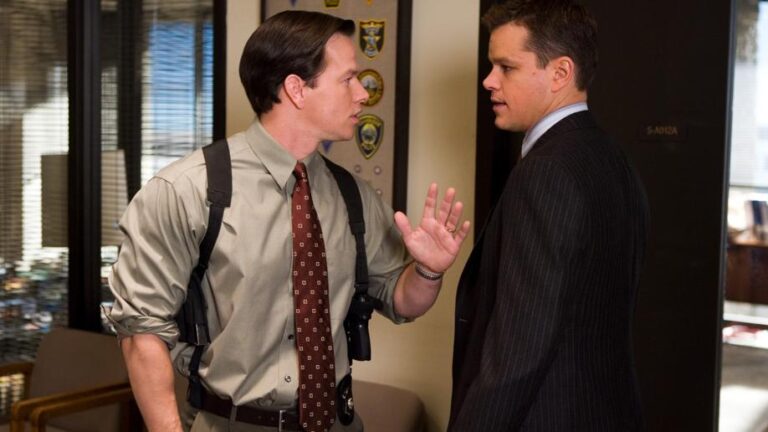 One of the executive producers of The Departed says that a TV show loosely based on the 2006 film could be in the works, though it likely will not feature any of the film's characters or even take place in Boston.
Film executive Roy Lee told Collider that with the successful television adaptation of the 1996 Coen Brothers film Fargo, there have been discussions about doing something similar for Martin Scorsese's 2006 film, which itself is a remake of the 2002 Hong Kong crime film Infernal Affairs.
"The Departed as a concept is amazing,'' Lee told Collider. "That's what attracted me to the story, the two moles working on either side of the law, and translating that idea into other settings with new characters, like how Fargo has taken the feel of the Coen Brothers film.''
Barring a change in creative direction, however, the adaptation will not feature any of the same characters or take place in Boston.
"We were having discussions about making Infernal Affairs a television series,'' Lee told Collider. "A different city, so it's not anything like The Departed, but essentially The Departed as a TV series.''
Fargo and The Departed are hardly the only crime films executives are eying for small-screen potential. Limitless, the CBS drama based on the 2011 Bradley Cooper film of the same name, will soon be joined on the network by a reimagining of the Jackie Chan-Chris Tucker action-comedy Rush Hour. CBS also recently ordered a pilot for a TV version of the 2001 Denzel Washington film Training Day.
Lee also revealed that Departed screenwriter William Monahan previously had an idea for a big-screen sequel, but cost and director issues got in the way.
"[Monahan] came up with an amazing idea to make it work, but it would be so expensive and Scorsese didn't want to do a sequel,'' Lee said.
The series is in the earliest stages of development, with Lee telling Collider that the show's writers still need to determine whether the show will be for network television or cable. That means that if The Departed gets made, the show's structure could range from an eight to ten-episode miniseries on a network like HBO, AMC, or FX, or a standard 18 to 24-episode crime procedural on a channel like FOX or NBC.
As sad as it is to hear that Departed actors Leonardo DiCaprio, Mark Wahlberg, and Matt Damon won't be involved, when you're busy winning Oscars, opening burger joints, or crawling out of Ben Affleck's giant trench coat, you have to spend your time wisely.
The most "Boston'' movies ever:
[bdc-gallery id="119282″]